Radio Academy appoints new chair and deputy

Doctor Yvonne Thompson, CBE, has been appointed as the new chair of The Radio Academy, with John Dash appointed as deputy chair.
The appointments will take effect in April when current chair, Chris Burns, and deputy chair, Steve Parkinson, step down having served an additional year on top of their two-year term.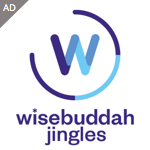 Dr. Thompson was a director and founding member of Choice FM, now Capital Extra following its sale to Global Radio in 2004. Formerly music editor for the UK's first black monthly glossy magazine, Root, she also wrote for publications including Music Week, as well as working at record labels Warner Brothers and CBS. She is currently managing director of marketing and PR company, ASAP Communications, president of the European Federation of Black Women Business Owners and a board member at Punch Records.
John Dash, managing director of John Dash Media, becomes deputy chair, with a 30-year career in the radio industry. Starting at Pennine Radio in the early 80's, his career has spanned stints at Piccadilly Radio, Galaxy 101, Wave 105 as well as having responsibility for the output of 17 stations as ILR Group Programme Director for UTV Radio. He was also programme director at Radio Clyde and regional content director for Bauer Yorkshire, before setting up his own company in 2014. His clients have included BBC Wales, Forces Radio BFBS and Media Sound Holdings.
Roger Cutsforth, Radio Academy CEO said: "Yvonne and John both bring a wealth of experience and skills to The Radio Academy and we are delighted to have them at our helm. Yvonne's expertise and experience will bring fresh ideas to the Academy as we build on the work over the last three years.
"With a number of high profile events, including the industry flagship awards, ARIAS, The Radio Academy plays an essential role in uniting the industry and supporting its causes, so it's vital it attracts a senior team of such high caliber.
"I would also like to thank outgoing chair, Chris Burns, and deputy chair, Steve Parkinson, for their work in guiding and supporting The Radio Academy."
Dr Yvonne Thompson said: "I'm delighted to be joining The Radio Academy to help build on the work stewarded by the previous chair Chris Burns and deputy chair, Steve Parkinson. Along with the incoming deputy chair John Dash, I'm looking forward to working alongside Roger and his team on this exciting journey ahead of The Radio Academy."
John Dash said: "The radio and audio world is entering an exciting new era. I'm delighted to be helping The Radio Academy make the most of the new landscape, as well as supporting Yvonne, an inspired choice as the new chair."
Chris Burns said. "I have always been an avid radio listener so it's been a real privilege for me to chair The Radio Academy. Steve and I, along with the retiring trustees leave the Academy in good heart and I look forward to reading all about its future plans. I am sure though like the Hotel California, while I maybe checking out, I will never really leave."