Revolution 96.2 takes local newspaper online

Oldham's commercial radio station Revolution 96.2 will bring back the town's newspaper after it closed in August 2017.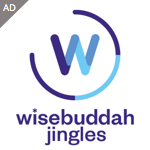 But the new Oldham Chronicle will be online only, and work in partnership with the radio station and established website Rochdale Online.
The new digital platforms will include a new website and presence on both Facebook and Twitter, all launching on Wednesday, February 14th.
Matt Ramsbottom, Managing Director of Revolution 96.2, said: "People are more connected than ever before, using digital platforms and social media to keep in touch and informed about the world around them. We're moving The Chron to an on-line platform to enable the newspaper to deliver the latest local news, instantly, to mobile devices and PCs which now reach 95% of UK households.
"The move to delivering breaking news on digital platforms is an improvement on how the news used to be delivered in the newspaper as it will enable people to find out the very latest as soon as it's available rather than waiting for the next edition of the newspaper to be published. Anything that'll happen in Oldham will be in the pages of the Oldham Evening Chronicle online.
"The digital delivery enables us to follow breaking stories, and deliver video, images and up-to- date information as it happens. However, we'll also ensure that the character of the Oldham Evening Chronicle remains the same, we'll be following local human interest stories, supporting local charities and driving Oldham-led campaigns. This really is a local news service designed to deliver content on demand."


Don't forget, we can send you radio news via email direct to your inbox with a number of options. Just use the form below to register.