Shortlist out for the IRN Radio Awards 2018

The nominations for the IRN Awards 2018 in association with Sky News have been announced.
They were revealed by Sky News Presenter Kay Burley who has been confirmed as the host of the ceremony at Sky Cinema in west London on Thursday 22nd March 2018.
The Awards celebrate the achievements of teams and individuals in commercial radio news with judges recognising original journalism, outstanding reporting, stylish presentation and sharp production.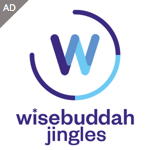 There is a new category among the 11 up for grabs – the Campaigning Journalism Award – which reflects the time, effort and dedication to a campaign which has resonated with the audience and made an impact.

The Gold Award, which recognises an outstanding contribution to the commercial radio industry, will be presented at the event.

And the nominees are….

Best Interview

A Stalking Nightmare – West FM and Westsound
Manchester Arena Terror Attack, Lisa and Jade – Martin Lindsay, Global's Newsroom North East
Terminal Cancer: A Mum's Courage – Wish FM
Paedophile Hunters – Radio Wave
Nick Ferrari interviews Diane Abbott – LBC

Newcomer of the Year

Tom Dambach – Radio Aire
Patrick Hildred – Global's Newsroom East
Phil McDonald – Northsound 1 and Northsound 2
Ben Bason – Hallam FM
Lizzie Longley – Global's Newsroom North West

Best Sports Coverage

A Year in Scottish Football – Clyde 1 and Clyde 2
Sky Blues: The Road to Wembley – 96 point 2 Touch FM
PDC World Darts Championship 2017 – Talk Sport and Talk Sport 2
Lincoln City's FA Cup Run – Lincs FM News Team
Tour de Yorkshire 2017 – Proper Sport, formerly Radio Yorkshire.

Best News Special or Feature

Remembering Rhys – Radio City Talk
Alice Ruggles: A Stalking Investigation – Global's Newsroom North East Newcastle Uncovered – Metro Radio
UK's First Heroin Shooting Gallery: The French Connection – Global's Newsroom Scotland
Viola Beach: Boys That Sang – Wire FM

Student Journalist of the Year – supported by the BJTC

Isabelle Tudor – University of Sheffield
Hannah Mylrea Hemmings – City, University of London
Georgina Prodromou – National Broadcasting School
Ryan Wilson – City, University of London
Claisse Opulencia – Canterbury Christ Church University

Campaigning Journalism Award

Learning for Life – Gem 106
Don't Dance Alone – The Wave and Swansea Sound
Justice for Joseph: The Journey – Key 103
Alice Ruggles: A Stalking Investigation – Global's Newsroom North East
Mental Health Monday – Radio City Talk

Newsreader of the Year for stations or hubs with a TSA of under one million

Joshua Marsh – Peak FM
Jo Summerbell – Jack FM Oxfordshire
Sam Cook – Radio Plymouth
Sophie Merrick – Free Radio, Coventry and Warwickshire
Nicola Dowds – Tay FM

Newsreader of the Year for stations or hubs with a TSA of over one million

Chris Chambers – Global's Newsroom North West
Louise Easton – Free Radio, Birmingham and Black Country
Micky Welch – Metro Radio
David Sanderson – Radio City
Rebecca Cook – Global's Newsroom Scotland

Reporter of the Year

Martin Lindsay – Global's Newsroom North East
Charlotte Murphy – Metro Radio
Connor Gillies – Global's Newsroom Scotland
Adam Phillips – Radio City
Rachael Venables – LBC

News Team of the Year with a TSA of under one million

Free Radio News Team – Coventry and Warwickshire
2BR
Radio Aire News
Lincs FM News Team
MFR News

News Team of the Year with a TSA of over one million

Quidem News Team
Metro Radio News
Free Radio News Team – Birmingham and Black Country
Global's Newsroom West
Hallam FM News Team

IRN Editor and Chair of Judges, Dave Terris said: "The nominations are a testament to the ideas, creativity and quality that exists in commercial radio news. Whether it's breaking news, developing campaigns, delivering engaging bulletins or getting stuck into issues which matter to their audiences, news teams have gone the extra mile to provide a highly valued and trusted service to millions of listeners. It's all set up for an exciting event in March and we're really looking forward to having Kay Burley as our host."

Don't forget, we can send you radio news via email direct to your inbox every weekday at 11am. Just use the form below to register.



Posted on Wednesday, February 21st, 2018 at 11:32 am by UK - Reporter