Absolute Radio is commissioning a series of programmes which will be made by in-house talent from around One Golden Square.
For the first time, staff members were asked to submit ideas and pitch for budget for the documentaries which will air across the Absolute Radio Network.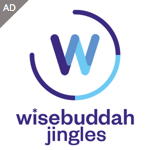 The programmes will be made by team members whose day jobs include sales, marketing, station imaging and social media production, mentored by senior radio programmers.
The successful commissions and their broadcast dates are as follows:
Saturday 21st April at 10pm – Vinyl Revival – A celebration of the resurgence of vinyl to celebrate Record Store Day, produced by Rachael Devine and Adem Waterman.
Sat 9th June at 10pm – Pitch Perfect – How music soundtracks our love of football produced by Dave Masterman, and Adem Waterman.
Sat 16th June at 10pm – 50 years of the Isle of Wight Festival – A look a half a century of one of the UK's most iconic live music events, produced by Nick Harris and James Street.
Sat 29th September at 10pm – Algorhythm – The future of AI in music produced by Lizzie Horgan and Dane Smith.
Claire Sturgess, Pete Donaldson, Andy Bush and Rob Beckett are among the presenters who will lend their voices to the programmes with wider contributors including Muse.

Paul Sylvester, Absolute Radio Content Director said: "At the heart of all radio is storytelling and it's crucial that commercial radio invests in quality documentary-making. More importantly, it's essential that we invest in our teams and give them the opportunity to learn new skills, collaborate and showcase their creative talents. I'm proud that Absolute Radio is leading the way.".

In addition to on-air broadcast, these documentaries will be available to listen on-demand at www.absoluteradio.co.uk as well on the Absolute Radio mobile listen app.

Don't forget, we can send you radio news via email direct to your inbox with a number of options. Just use the form below to register.



Posted on Tuesday, March 6th, 2018 at 2:49 pm by UK - Reporter