Spotify's Ad Studio Service gets UK launch

Spotify has launched its new Ad Studio Service in the UK and RadioWorks is one of its first customers.
RadioWorks has created a recruitment campaign for their regional office using the new online platform for buying Spotify audio campaigns.
RadioWorks has been working with Spotify to create audio advertising campaigns for nearly 10 years and they were one of the first to test out the new Ad Studio prior to public launch. Putting their money where their mouth is, RadioWorks is currently running a recruitment campaign to find the perfect candidate to join them in the company's regional office in Carlisle.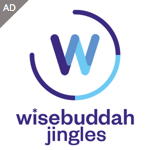 The advert has used Spotify's advanced location targeting to reach Spotify listeners in close proximity to their Regional office, and targets their core demographic of 18-35-year-olds. RadioWorks has bought the media and created the display ad in-house whilst using Maple Street Creative, part of the RadioWorks Group, to script and produce the ad.

Emma Hill, Regional Business Director at RadioWorks said "The campaign has had a 0.46% click-through rate already, and it is not even finished yet! This is a great set of results already, especially when compared to the audio average CTR of 0.16%.

"We always ensure that our audio campaigns reach the right people at the right time, and Spotify Ad Studio has provided further tools needed to create and manage audio campaigns efficiently using our knowledge of the digital audio space. Having daily reporting updates allows us to track and adjust specific demographics in real time to ensure the campaign is fully optimised.

"We have been working with Spotify since before their launch and our years of commercial experiences are regularly shared with our partners interested in advertising for a wide variety of both brand and recruitment campaigns on Spotify."

Don't forget, we can send you radio news via email direct to your inbox every weekday at 11am. Just use the form below to register.



Posted on Tuesday, March 13th, 2018 at 4:49 pm by UK - Reporter