Ofcom is to re-advertise the FM commercial radio licence for Ceredigion after the current owner decided not to utilise the fast track re-licensing process.
Nation Broadcasting, owner of Radio Ceredigion Limited, would need to comply with the current Format and DAB obligations if its licence was fast-tracked or renewed when it expires in May 2019.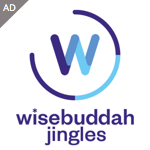 By letting the licence expire, Nation can re-apply for the licence with a different Format. The current Format includes the requirement to broadcast "Regular and identifiable Welsh language programming".
Some stations have previously reapplied for their own licence rather than apply for a major Format change.
The station currently broadcasts on 96.6, 97.4 and 103.3 MHz FM and Ofcom estimates that the licence could achieve coverage of an area with an adult (aged 15+) population of 72,088. It is based at Nation's group headquarters near the St Hilary transmitter on the outskirts of Cowbridge.
Nation Broadcasting has confirmed to RadioToday that it will be reapplying for the licence once advertised.