Fridays will be part of the weekend schedule at BBC Radio 1, as Nick Grimshaw goes four days a week and Scott Mills takes over the Official Chart Show from June.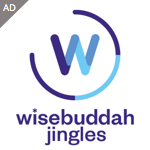 The weekday line-up will end on a Thursday, whilst "Weekend Breakfast" with Dev and Alice will run Friday to Sunday. Maya Jama will host Friday 10am till 1pm, Mollie King will be partnering up with Matt Edmondson on Friday afternoons 1-4pm and Scott Mills fulfils his life-long dream by presenting The Official Chart at 4pm on Friday afternoons 4-7pm.
Nick Grimshaw getting Fridays off is a significant move as former breakfast show host Chris Evans famously left the station after being refused to work a four-day week.
Talking about all the changes, Ben Cooper, Controller, BBC Radio 1, 1Xtra and Asian Network, says: "The weekend will start here at Radio 1 on a Friday morning giving our young audience that feel good factor a day early. It's our job at Radio 1 to reinvent the way young people listen to the radio, to disrupt traditional thinking and to look for new ways in which to grow audiences."
Radio 1's new Friday schedule

6.30am-10am – Radio 1's Weekend Breakfast with Dev and Alice
10am-1pm – Radio 1's Greatest Hits with Maya Jama
1-4pm – Matt and Mollie
4-7pm – The Official Chart with Scott Mills
Dev & Alice say: "We cannot wait to get the weekend started for everyone – Fridays will never be the same again!"
Maya Jama says: "I'm so excited to continue the Greatest Hits on a Friday and get all our listeners ready for the weekend vibes! More bangers to come :)"
Mollie King says: "I've grown up listening to Radio 1 and I can't wait to be one of the team. This is an absolute dream for me! The only person more excited than me is my mum – who is delighted I finally have a proper job! I've had so much fun working with Matt over the past few weeks, and I'm so glad I'm no longer just 'Mollie From The Saturdays' but Mollie from the 'Fridays, Saturdays and Sundays'!"
Matt Edmondson says: "Radio 1 is known for its Big Weekends, but I never imagined the weekend would get THIS big. Mollie popped in to be a co-host a few weeks ago and was so bloody brilliant we couldn't let her go! I can't wait to get started, but I have warned Mollie that there's only room for one fashion icon on the show, and it's me."
Scott Mills says: "I was sat with my Mum when I got this news, and she actually cried because I've been pretending to do the chart show on Radio 1 since I was 8 years old. I've filled in on the show so much over the years, and I can't believe it's actually mine. I'm beyond excited!"


Don't forget, we can send you radio news via email direct to your inbox with a number of options. Just use the form below to register.