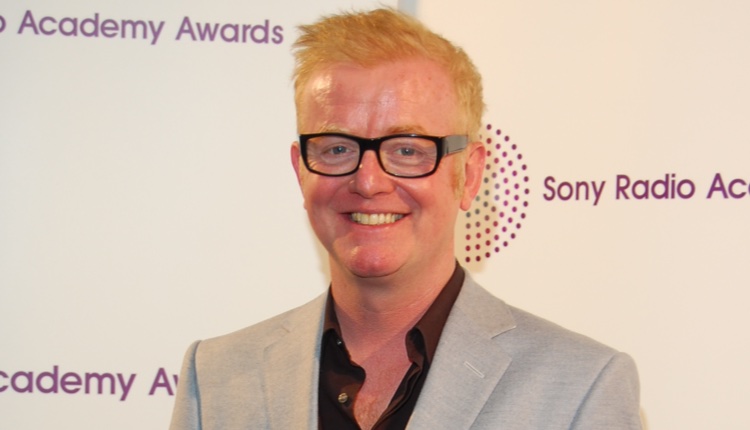 Chris Evans leaves Radio 2 early as mum dies
Chris Evans left Wogan House moments before he was due to start his BBC Radio 2 breakfast show today as he learned that his mother just passed away at the age of 92.
Sports presenter Vassos Alexander stepped in at the last minute to host the show, lasting until 8.30 when Ken Bruce started his show an hour early.
In his first link, he explained the situation and read out a statement prepared by Chris. He said: "…But Chris isn't here, this is Vassos. Chris has been here in fact but he had to go just before we came on air and he's left me a little note to read out to you. Bear with me, this is a little bit difficult for me because we are talking about one of my best friends here.
He went on to read: "Good morning everyone. The reason I'm not with you today is because just before we came on air my mum passed away and I needed to go straight back home to be with the family. But it's all OK, in fact, it's very OK, mum needed to be at peace. Moreover, she deserved to be at peace, we've been ready for this for some time now and as she has throughout her life in death she's brought us together.
"She was an incredible woman. Anyone who has ever met her will tell you that and ultimately there was no battle lost only a life won. Every single day. I'll be back tomorrow. If mum had the first idea I might not have shown up today because of her she'd have been furious. I hope you have a lovely Thursday. See you tomorrow."
BBC Radio 2 tweeted to say this morning's show is dedicated to Chris and his family.
Chris will be back tomorrow, as Danny Baker, Louise Minchin, James Martin are live guests on the show tomorrow with Reef performing live.
Today's show is dedicated to @achrisevans and his family! ♡

Today's show is entitled: "So keep your head high, keep your chin up, and most importantly, keep smiling because life's a beautiful thing and there's so much to smile about." pic.twitter.com/YqWQVnjFq4

— BBC Radio 2 (@BBCRadio2) May 3, 2018
My mum – 91 years young – first ever slice of pizza ! She's broadening her horizons. "It's time," she says. pic.twitter.com/dYqIvlBZAp

— Chris Evans (@achrisevans) January 14, 2017
Need a new or improved logo for your radio station? Visit OhMy.Graphics and see how awesome you can look.

Posted on Thursday, May 3rd, 2018 at 9:36 am by RadioToday UK