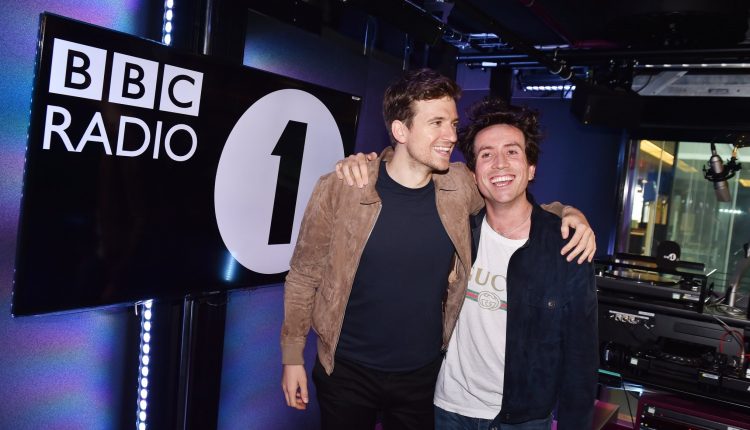 Greg James and Nick Grimshaw swap Radio 1 shows

Nick Grimshaw is coming off the Radio 1 breakfast show after six years to host drivetime in a direct swap with Greg James.
Greg joined Nick live on air this morning to share their news with listeners.

Nick began hosting The Radio 1 Breakfast Show in 2012 and this week, he became the second-longest running breakfast show presenter in the station's history after Chris Moyles. Now he is passing the breakfast show baton over to Greg, who joined the BBC from student radio.
They will start their new shows on Radio 1 in the Autumn.
Nick said: "It was always my dream to do the breakfast show and I'm very grateful that I got to live my dream every day for what will be nearly 6 years. But 6 years is a long time and this isn't a forever job. I had the time of my life. I've decided it's time for a change and a new show. I love Radio 1 and can't wait to get on with the new time slot and the removal of all alarms from my house. I'm so happy to be swapping shows with my friend and yours Greg James, and can't wait to wake up to him each morning. Not literally. Just on the radio. Unless he's up for it."
Greg said, "I am completely beside myself that I've been given the chance to present the most famous radio show in the world. It really doesn't get any bigger than this and I really want to build on the great work Grimmy has done. The listeners have become like mates during the ten years I've been on air, so to be there when they wake up is a real honour. They're always front and centre and this will of course be the case on the new breakfast show. It's going to be the most enjoyable challenge I've ever undertaken and I can't wait to get started."
Ben Cooper, Controller of Radio 1, 1Xtra and Asian Network said, "Greg gets his childhood dream, Grimmy gets a lie-in and the Radio 1 audience gets two exciting new shows with the biggest and most popular youth presenters in the country. I'm so proud that Radio 1 produces and nurtures the best talent in the industry – I gave Greg his first show when he joined us from student radio and now he's getting the most famous radio gig in the world – it's going to be fantastic.
"Grimmy's done a brilliant job reinventing the feel and tone of the breakfast show by connecting with new audiences in new ways in the digital age."
The announcement is part of reinventing Radio 1 and follows the recent news that Fridays are now officially part of the weekend. The new weekend schedule will include shows from Dev and Alice Levine, Maya Jama, Matt Edmondson and Mollie King plus Scott Mills and starts next month, ahead of Nick and Greg's new shows starting in the Autumn.