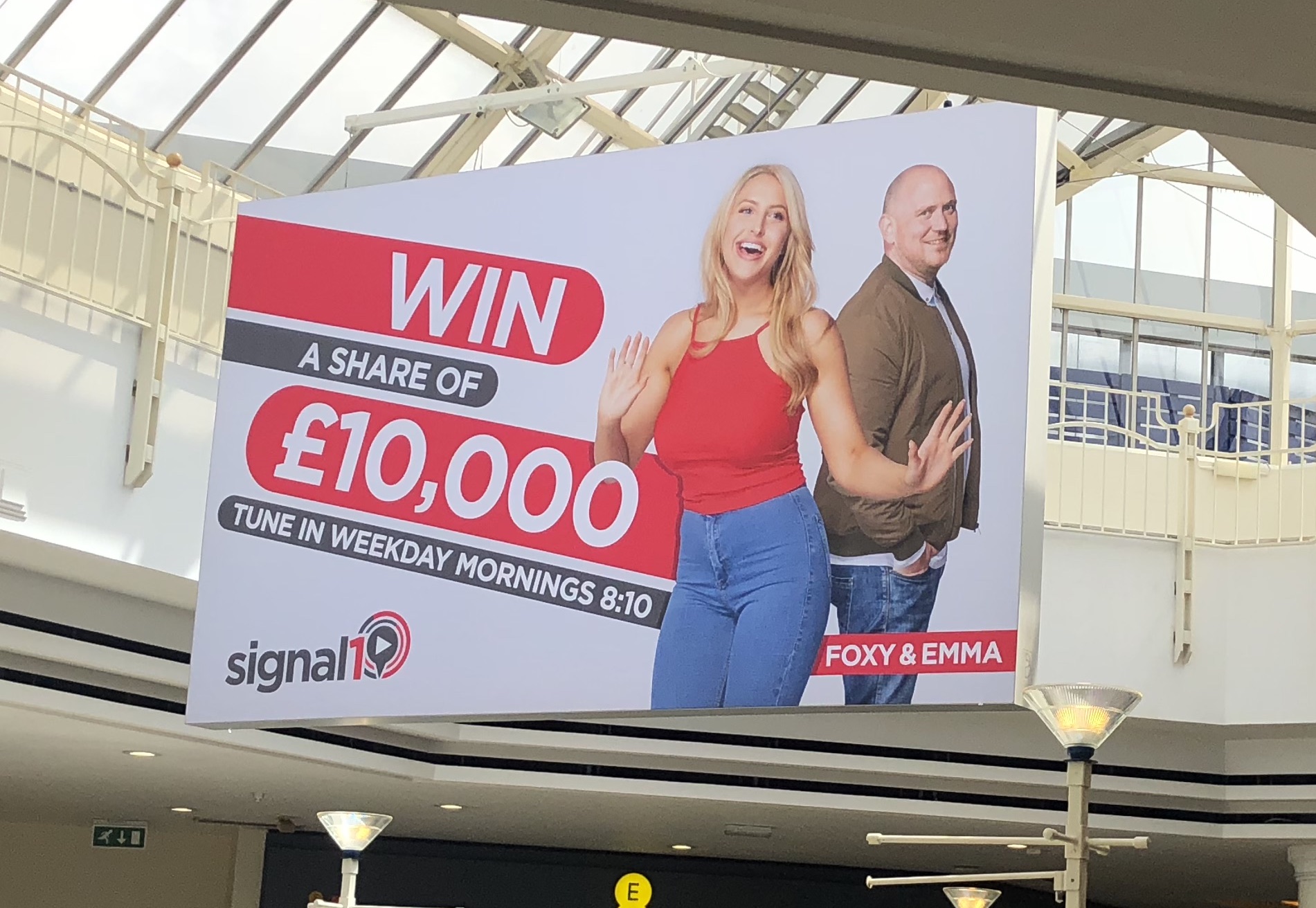 Signal 1 announces major marketing push

Wireless Group station Signal 1 has announced a massive promotional marketing campaign as it gives away a £10,000 prize fund.
The News UK-owned station – the biggest in its local radio portfolio – says it will be advertising on bus shelters and buses, in cinemas, on social media, via The Sun newspaper's website and with a direct mail shot to 340,000 homes.

The latest RAJAR figures show that in Q1/18 the station had a market share of 11.9%, with a reach of 249,000 listeners. This compares with 14% and 265,000 a year earlier.
In the last quarter, Signal 1 had added reach, hours and share though, with the recently-launched breakfast show adding 21,000 listeners in the first three months of 2018.
The 'Cash Tracks' competition will see 10 listeners each win £1,000 between 4th and 22nd June.
Commenting on the brand awareness campaign, Group Programme Director for Wireless Group's Local Stations, Terry Underhill told RadioToday: "This extensive marketing campaign has been planned for some months. We launched our new breakfast show with Foxy & Emma during Q3 2017 and now is the right time to remind people know just how good Signal 1 is. People will be seeing Signal 1 just about everywhere for the next month."
Created on Tuesday, June 5th, 2018 at 11:29 am