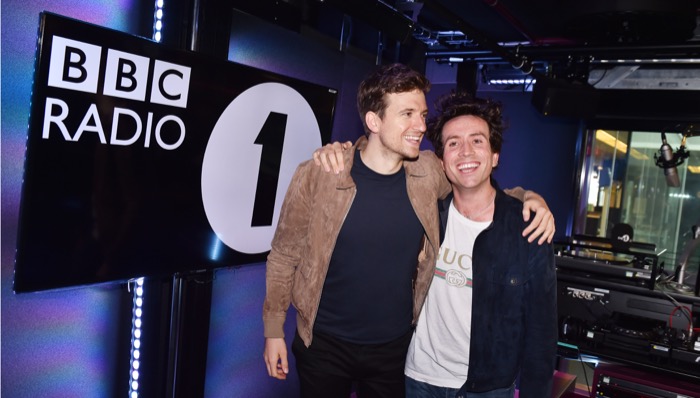 BBC Radio 1's Nick Grimshaw and Greg James are asking listeners to guess where they are in their new game of Hide and Seek.
UPDATE: Greg and Nick were found after 22 hours to be hiding in Liverpool!

They are providing updates online and on-air until they are found, to mark Greg's last week presenting the drivetime show before taking over breakfast in the autumn.
Nick and Greg will not leave the secret location until they are found, asking listeners to call other Radio 1 presenters with clues to reveal their whereabouts. The game is over when someone finds them and hits a massive gong that is next to them. If they are not found, Greg and Nick will unveil their location once Greg finishes his last drivetime show on Thursday.
#HideandSeek is trending on Twitter as the pair continue to hide. Greg and Nick will also be releasing clues across their social media platforms until they are found.
.@GregJames and @Grimmers are hiding *somewhere* in the UK. We actually have no idea where. Can you help us find them?? ?️?️? pic.twitter.com/1WjZywcTLD

— BBC Radio 1 (@BBCR1) July 17, 2018
Look for the broadcast trucks surely?? Also does this mean we co-host later?? https://t.co/DyIswyddBY

— Annie Mac (@AnnieMac) July 17, 2018
WHAAAT https://t.co/MyDV3QAIQn

— Scott Mills (@scott_mills) July 17, 2018
Are you in our show meeting from a month ago… ? https://t.co/2chG5fQr5h

— Chris Moyles (@ChrisMoyles) July 17, 2018
Need a new or improved logo for your radio station? Visit OhMy.Graphics and see how awesome you can look.

Posted on Tuesday, July 17th, 2018 at 8:07 pm by Roy Martin