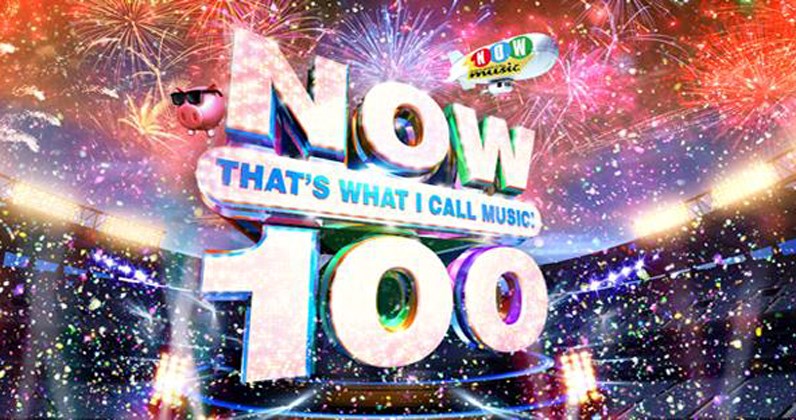 Radio stations including Absolute 80s, Virgin and BBC Radio 2 are among those airing special programmes as the 100th Now That's What I Call Music album is released.
Bauer digital station Absolute 80s is broadcasting a celebration at 8pm tonight (Thursday), presented by Mark Goodier, called "That Was Then, This is Now 100". It will look back over 35 years of the compilation album.

Wireless Group's Virgin Radio puts out its documentary on the subject on Sunday night (22nd July) at 7pm, which is part of Pete Mitchell's Revolutions in Music series. Pete speaks to Sir Richard Branson and other co-founders of the NOW Music brand in 1983.
Sir Richard Branson says: "NOW albums are a reflection of our musical tastes and an insight into our listening habits and very much an authority on popular music. They are literally memory makers."
On the eve of @NOWMusic 's 100th! @markgoodier presents a celebration of the UK's best-loved hit collections – taking us from its humble beginnings 35 years ago up to today*. Thu 19th July 8pm – https://t.co/MboSk0Bszh

*disclaimer: it does contain some music not from the 80s! pic.twitter.com/IxDdPVQjI4

— Absolute 80s (@Absolute80s) July 18, 2018
Pete Mitchell told RadioToday: "Sir Richard Branson is a music icon, his legendary label Virgin Records has a rich musical heritage that still remains at Virgin Radio to this day. In this exclusive documentary we are going back to his musical roots to discuss everything that has shaped the NOW phenomenon and its musical journey from 1983 to the present day."

Earlier this month, BBC Radio 2 aired an hour-long show – Now That's What I Call Compilations – presented by Gary Davies.

Now Music also has its own podcast series out to mark the release of Now 100. Mark Goodier talks to guests including hit artists, journalists and radio DJs to discuss what NOW means to them. The first couple of episodes are already published and feature people including Scott Mills, Gabrielle, Paul Young and Carol Decker.

You can also hear Mark Goodier – the voice of the NOW adverts on TV since 1992 – on this week's RadioToday Programme podcast.

Posted on Thursday, July 19th, 2018 at 8:22 am by RadioToday UK