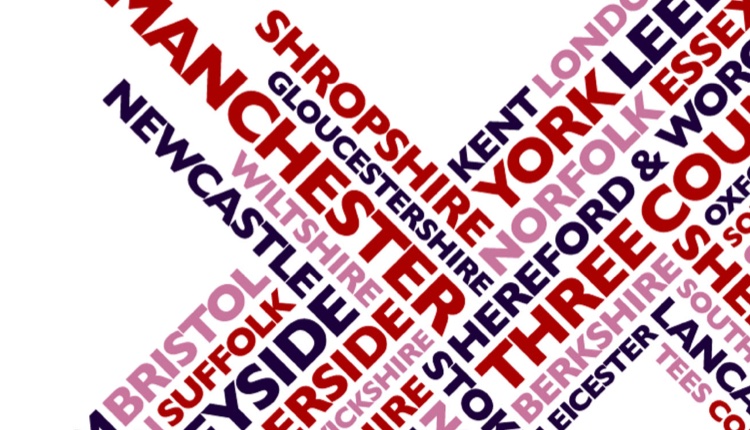 BBC local radio stations are starting to back local programmes to their evening schedules after the BBC DG Lord Hall announced plans to scrap the syndicated evening show last November.

Speaking at the Gillard Awards at Coventry Cathedral on the 50th anniversary of the launch of the UK's first local radio station, BBC Radio Leicester, Lord Hall said the corporation would invest in BBC Local Radio to make it 'even more local and more creative'.
So we're still collecting information on what each of the 39 local stations will be doing, but here's a taster of what some stations are doing.
BBC Radio Devon, as we reported yesterday, has a new show with Michael Chequer from 3rd September. It will air from 7 – 10pm weekdays and feature music, competitions and guests from the local community along with live music.
BBC Radio Cornwall has moved presenter Tiffany Truscott to a 7pm start for three hours of music, chat and entertainment for the Cornish community weekdays. Features include postcards from local communities plus a spotlight on volunteers.
Tiffany says: "I'm really looking forward to taking on the Evening Show on BBC Radio Cornwall and it'll be great to be back on air again five days a week. When I first started work at the station twenty years or so ago, one of the first jobs I had was answering the telephones on the Evening Show so it'll be great to be back."
At BBC Radio Leeds, a new show called Mixtape will feature a variety of new presenters and DJs playing a diverse mix of music genres from reggae and rap to grime, Asian fusion and Bhangra music.
Faisal Motin, The Voice of Bradford, is among the show's presenters and tells us he will be playing some of the hottest undiscovered local grime artists in West Yorkshire. He says: "I'm so grateful for the chance to be a part of something that's so different and fresh. I never thought I'd get to do something like this, it's something that West Yorkshire needs."
Former Leeds United footballer Sanchez Payne is also on the Mixtape, pulling together sounds from reggae, rap and dancehall, all the way through to afro-beats, soul and R&B in an hour that reflects more of West Yorkshire's diverse communities.
Sanchez says: "It's a dream come true to be able to share the music I love on such an amazing platform. I feel like I am a part of something special."
The Monday Night Mixtape presenters will rotate regularly, with the line-up also including Emily Pilbeam who showcases the best new bands on West Yorkshire's city scene.
Emily says: "I'm beyond excited to be a part of the Monday Night MixTape! Ever since I first started working in radio – back when I was volunteering at a local hospital radio station when I was 15 – it was my dream to present a show that would showcase the best up and coming alternative artists. To be finally be doing it is amazing to me, and I cannot wait to get started."
Sanjiv Buttoo, managing editor of BBC Radio Leeds, said: "The Monday Night Mixtape is an exciting new format for Radio Leeds, introducing promising new talent and a new sound to the station.
"Radio Leeds is a big city station where we have a fast-growing, younger and increasing diverse population. The Monday Night Mixtape is designed to celebrate all our cultures and the heritage music of some of our more underserved communities around West Yorkshire, but they will of course have a broader appeal and be accessible to anyone who just loves music."
In addition, Thursday night will host two new shows. The Scene will air 7-9pm from Thursday September 20th followed by Rated at 9pm. Hosted by Oly Woodcock, The Scene will celebrate LGBT life across West Yorkshire while Youtuber Ahmed Zaman will front Rated where he'll be talking online trends, gaming and music.
BBC WM 95.6 has a different show each night on offer.
Samantha Meah, back on-air at the station after 20 years will host a Monday Night Party, and chatting about how it feels to be 50 in Birmingham and the Black Country.
DJ Vital, the grime, rap, and dancehall specialist from Wolverhampton, is launching his Tuesday evening show tonight (28th August), with arts and entertainment features.
Wednesday and Thursday evenings now play to the sound of Sasha Simone, The Voice finalist and former Brummie and bricky. WM says Sasha will tackle the issues that young people are facing and brings her own selection of music to the station.
The new schedule also sees BBC WM producer Lisa Smith debut her new Friday night music show, Lady Lisa's Kitchen Disco, featuring the biggest songs from the seventies, eighties and nineties 'to make a quiet night in feel like a big night out'.
BBC Radio Lancashire's line-up of evening shows incluses sport three nights a week. Monday will see a new show, called LAnCs – Lancashire's Arts'n'Culture Show presented by Maria Felix Vas along with Blackburn-born, former Coronation Street actor Sushil Chudasama.
Tuesday and Wednesday will be Matchnight Live, followed by Talking Sport on a Thursday from 7pm. At 8pm, "Lancashire 2018" will share stories from the many and varied Lancashire communities whilst Friday will be The Common Room, presented by reporters Hussnain Hanif and Alex Worthing, giving a voice to the local youth.
BBC Radio Leicester has already introduced a 'Curry Show' with presenter Anand Bhatt. Anand says: "I'm really looking forward to injecting some spice into Monday evenings. We all love a good curry, but on the show we'll be exploring every flavour and spice on the market and we'll be joined by fascinating guests, from the world of sport through to arts and culture, all with great stories to tell.
"And like most dinner parties I'll be expecting my guests to bring something too – their favourite song for me to play!"
Around the dial, BBC Radio York's Beth McCarthy will host a Monday night show for young people. Beth says: "Radio York doesn't have a show that is specifically for young people and my aim is to try and change that. I want a show that is a safe space for young people going through the ups and downs of life to listen and be heard."
BBC Newcastle has started a new evening Show with Nick Roberts from 7pm till 8pm, when live football isn't taking place. There's also a new comedy show, It's Grim Up North networked with BBC Tees every Friday night from 8pm till 10pm.
Presenter Steffen Peddie said: "It's great to have this opportunity to present such a groundbreaking show for the BBC in the North East. It's a real hotbed of talent and I'm convinced that we can dig out some genuine comedy diamonds and give comics and writers a real chance to shine."
Doug Morris, Managing Editor of BBC Newcastle, said: "The show underlines the BBC's commitment to developing and showcasing new comedy through writing workshops and stand up gigs, providing content for the new show and giving a home to new and upcoming comedy talent."
The 8-10pm slot on Monday nights will be like having a natter around the kitchen table with Sue's Company, Tuesday nights shine a spotlight on Community Radio from right across the North East with Mel Crawford from Pride Radio. On Wednesdays, BBC Newcastle will be asking people to 'Get Up Off Your Arts!' in a provocative and surprising arts and culture show, and Thursdays will be all about the stories behind sport in the North East with dancer and former Sunderland youth academy footballer Anthony Rutherford.
BBC Coventry and Warwickshire has a youth show on a Monday, an 'uplifting music' show on a Tuesday, an arts and culture show called Culture Club on a Thursday and a soul and reggae music show with Dave Marshall on a Friday night.
BBC Radio Nottingham is auditioning listeners to be the new host of the show. They are currently down to the final 14 hopefuls.
BBC Radio Lincolnshire has a range of specialist shows including a weather hour, a country music show, football and cooking.
Two new shows are being introduced to BBC Essex. Jodie Halford will host Your Essex Monday to Thursday from 7pm till 10pm whilst John Leech will present The Big Essex Soul Night on a Friday, starting in the middle of October.
At BBC Radio Cambridgeshire, The Folk Show – exploring the county's world-famous folk music scene will air on Mondays featuring established presenter Sue Marchant and new talent, Chatteris teacher Nicky Stockman.
Tuesday Night Sport will take an in-depth look at local sport away from professional football with Steve Jackson. A new presenter will take on a Wednesday evening show called The Residency. Classical Cambridgeshire, showcasing new classical music talent presented by Anna Lapwood, the Director of Music at Pembroke College in Cambridge and classical music aficionado, Mark Liversidge each Thursday.
And That Friday Feeling, celebrating Cambridgeshire nightlife and club music will be hosted by Nick Carter and new talent, Marisa Crimlis-Brown.
BBC Radio Kent, the first station to drop the network show, has a number of specialist shows each weeknight. The Dominic King show kicks off the evening from 6pm until 9pm with "Arts, Live Music, Life in Kent and Conversation". Live sessions from local bands are mixed in with interviews from stage, screen and literature along with Dom's 'Open Access Radio', where BBC Radio Kent listeners get to file their own reports of life in Kent, recording their audio on their smartphones and then with the help of the team at BBC Radio Kent producing their own reports for broadcast.
At 9pm the 'On The Air With…" team take over for 60 minutes of advice, problem-solving and discussion with a team of experts. Made up from a group of Kent based people all new to presenting radio shows who have been trained to use the equipment, meet BBC editorial standards and deliver their own shows. The team includes some famous voices such as Rosemary Shrager, the TV chef, who presents her 'well-being' show on alternate Friday nights while on the other Friday Kellie Maloney, the transgender former boxing promoter, presents her 'Changing Lives' show featuring the inspiring stories of those who are dealing with or have gone through life's most challenging times.
Other presenters include the Sun's former Royal Editor and biographer Duncan Larcombe, local sports podcasters Jon Phipps and Matt Gerrard, Legal experts Kirstie Law (yes her real name) and Graham Jones, financial hosts David Braithwaite & Paul Obey with former local politician Lynne Beaumont completing the team.
Gordon Davidson, Editor at BBC Radio Kent said "Dom's show has already featured on the BBC's 'Pick Of The Week' and in a short time has built incredibly strong links into Kent's vibrant arts scene, we have some big plans for this show that will mean that not only will it be reporting on events in the county, but actively encouraging our listeners to become more involved life in Kent!", he continued, "As for our 'On The Air Team…' they have taken to their new roles brilliantly. Kellie has secured some amazing guests, Jon & Mat have already had the Gillingham manager in for a phone-in…and we never really know what Rosemary is going to get up to or say, but it's always engaging and real! As for future stars, Duncan Larcombe has already co-hosted the breakfast show and had really positive feedback from our listeners…and they are the most important judges!"
Finally, Magid Magid, the Lord Mayor of Sheffield, is joining a new group of guest presenters for a new evening show on BBC Radio Sheffield.
The Monday Night Social is a show which features communities, culture and conversation and Magid is one of a series of new radio presenters to host the programme.
Other presenters on the Monday Night Social include Howard Middleton who appeared on the Great British Bake Off in 2013 and drag artist Luke Hague, who is also known as Vivian Twist.
The Monday Night Social is one of a diverse and exciting series of weekday evening shows to have launched on BBC Radio Sheffield over the summer. The shows feature a host of new talent including Sheffield's Sam Cleasby who is known as the poo lady following her battle with ulcerative colitis; and young presenters Ellie Colton and Joel Mitchell.
Tuesday – New Traditions presented by Sheffield based Greg Russell celebrating South Yorkshire's contemporary folk, roots and acoustic music scene.
Wednesday – There's Now't as Strange as Folk sees brand new presenters Sam Cleasby and Liesje Dusauzay take to the airwaves to reflect on the lives and loves of modern families in South Yorkshire. Sam lives in Sheffield and blogs about suffering from ulcerative colitis, while Liesje set up local charity Sparkle Sheffield after experiencing a lack of support raising an autistic child. Sam and Liesje will talk about parenting, caring, budgeting, disability, ability, saving, mental health, and many other issues associated with raising a family in South Yorkshire today.
Thursday – BBC Introducing presenter Christian Carlisle, from Doncaster, presents Throwback Thursday which will dig deep into the region's musical heritage looking at music, venues, personalities and stories that make the local music scene what it is.
Friday – Bringing the week of new shows to an end is Ellie and Joel's 'Hello Friday' which is a show for South Yorkshire's young people, made by young people. Ellie Colton from Sheffield and Joel Mitchell from Rotherham are new radio talents who will provide two hours of music and conversation aimed at 18-25 year olds followed by an hour of local DJ sets.
Magid Magid, Lord Mayor of Sheffield, said: "I can't wait to present my first show on BBC Radio Sheffield and the new format is a great way to meet different characters from our communities, understand our differences and celebrate what we have in common as well. I'm really impressed by the work the station is doing to make their programmes more inclusive and more creative. It's brilliant to be part of their team in such a special year for me."
Katrina Bunker, Editor of BBC Radio Sheffield, said: "We're really excited about our new evening shows and we've worked hard to make sure we're reaching out to new audiences and hearing new stories and new characters we don't currently hear in our daytime shows. Some of the ideas for our new programmes came directly from the local community , so I really hope people will enjoy the new voices and new ideas they hear.
"I'm really proud to be developing new radio talent from our region and putting some new voices on the air, I think there's some real talent for the future in our new line up. Our listeners will know Magid Magid who has taken the city of Sheffield by storm since becoming Lord Mayor and he will be a fantastic addition as one of the rotating cast of guest presenters on the Monday Night social; Greg's knowledge and passion for music shines through on Tuesdays; people are going to love the honesty and humour of Sam and Liesje on Wednesdays; while Ellie and Joel are definitely ones to watch for the future with their new Friday show."
At BBC Wiltshire, five new radio programmes are underway. On Mondays, the self-styled "Rock and Roll Auctioneer" and Bargain Hunt presenter Tim Weeks presents The Social alongside co-host Sue Kinnear. The programme will shine a light on Wiltshire Life Online, hearing from individuals and communities doing extraordinary things.
Swindon's former professional boxer Kelly Morgan will co-present a new Let's Get Physical programme on Tuesday nights. The show features the rich and diverse sports scene in Wiltshire, with inspiring conversations, great music and amazing stories to encourage the whole community to get up off the sofa.
Wednesday night's Wild About Wiltshire programme presented by Sue Kinnear explores the county's great outdoors and Sue Davies' new Culture Club on Thursdays will discover and showcase some of the untapped talent from Wiltshire's art scene. Friday Night In with Shelley Simms will sound like a big night out, with brilliant music and Shelley's guide to Wiltshire's night life.
BBC Essex evening shows launch on Monday 15th October with new presenters; Jodie Halford and John Leech. Your Essex, presented by Jodie, airs Monday to Thursday and as well as exploring the county, Jodie show is searching for a local comedy genius. The Big Essex soul night, presented by John, will air every Friday evening from 7pm highlighting Essex's' rich soul heritage.
Finally, BBC Radio Solent is putting Steph Newenhouse on weekdays with a brand new show. The new Early Late Show be different each night.
Monday – the 'Solent Surgery' an honest and open conversation about life and relationships.
Tuesday – meeting local sport stars, through regular commentaries and features on both mainstream and under the radar sports.
Wednesday – celebrating our big cities and urban spaces.
Thursday – hearing from those who love and enjoy the great outdoors.
Friday – living for the weekend with comedy, local arts and live music.
Editor Sarah Miller says: "This is an exciting time for BBC Radio Solent. The brand new live Early Late Show, with the brilliant and bubbly presenter Steph Newenhouse, will aim to hear and feature as many local voices as we can. It's a great addition to our weekday schedule as we remain live and local for even more hours. Steph has been the driving force behind our successful new music show, BBC Introducing Solent, so this is another opportunity for her to bring in yet more new talent and voices to our airwaves."
Assistant Editor Chris Harris adds: "Steph has so much energy and enthusiasm and I can't wait for her to get going. Plus our commitment to live and local weekday evenings includes regular travel news, as well as coverage of breaking news stories."
---
Posted on Friday, August 31st, 2018 at 12:00 pm by Roy Martin
---