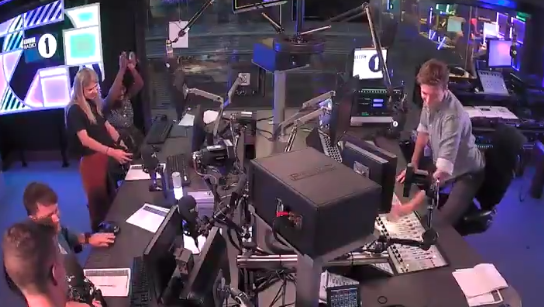 Greg James has hosted his first breakfast show as permanent host of the slot, following Nick Grimshaw's six-year run.
The first track was Levels by Avicii, as chosen by a listener during the first few minutes of the show.

Greg's first words were "Oh hi, well, this is unbelievably exciting haha it is happening. I should probably start by introducing myself, my name is Greg James and I love radio more than anything else in the whole world it is the best thing."
He went on to say he's been preparing it for the last 20 years and there's lots in today's show. He's the 16th host of the famous programme.
Roisin Hastie is reading the news and sport bulletins, Chris Sawyer and Will Foster are producing the show, whilst Nichola Ntim and Daisy Jarrett are assistant producers.
Greg James says: "I love radio more than anything and to host the Radio 1 Breakfast Show has always been a dream of mine and 20 years in the making. This is the most famous radio show in the world and it's a privilege to share it with you every morning."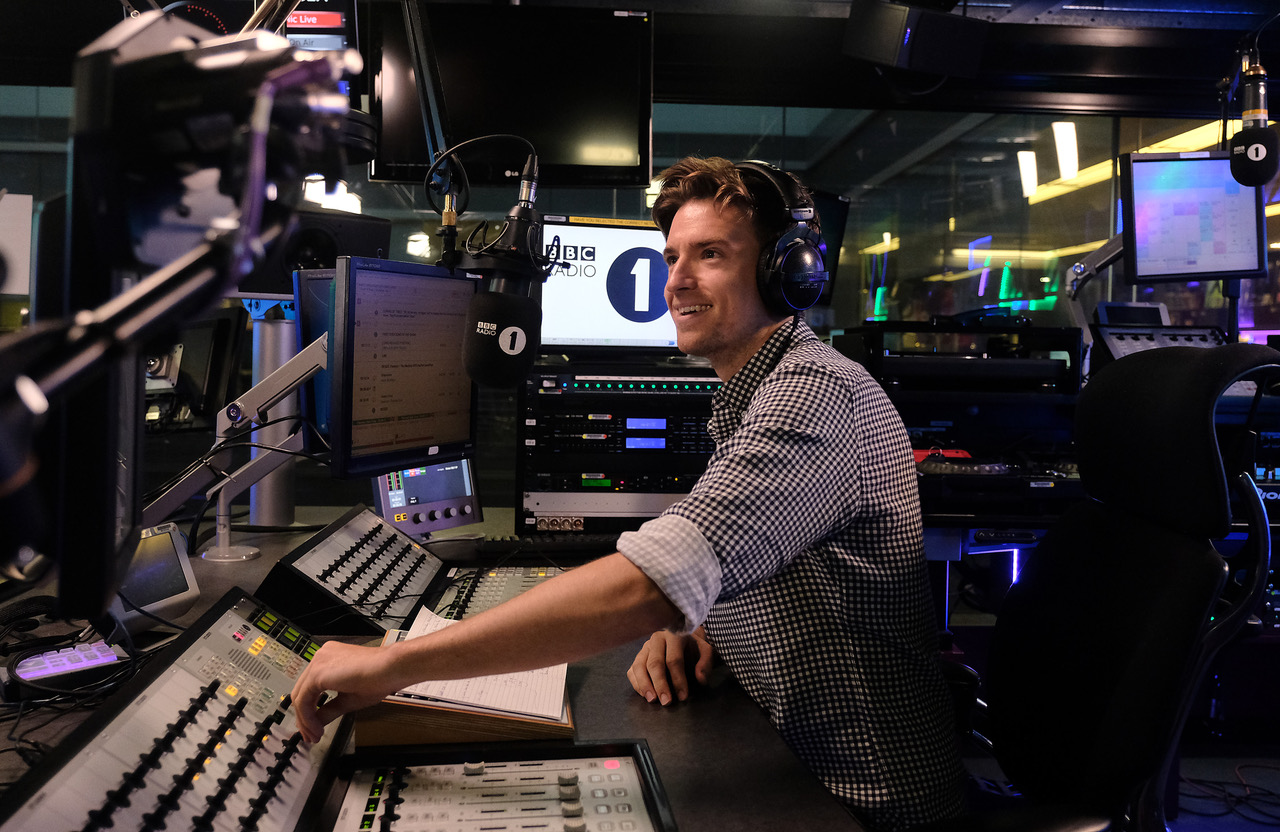 Ben Cooper says: "Tune into the new era of Radio 1 and Greg brings you a fun, friendly and warm way of starting your day. By making you and your stories the star of the show, the Radio 1 Breakfast Show will continue to be the most important platform for youth culture in the UK."
A large banner saying "Don't blow it, Greg" was placed outside Broadcasting House for him to see (although he hasn't seen it yet, he mentioned on-air), and the Red Arrows pilots performed a 'ride past' on bikes, because Greg couldn't afford to pay for the actual planes. Each member of the team rode a fold-up bicycle leaving red, white and blue smoke behind them.
Comedian Joe Lycett, also a guest on the show and taking phone calls from listeners, commentated on the display from outside the BBC's New Broadcasting House in London.
And we're off! ?✨

Here are @GregJames' very first words on Breakfast and the first song to be played on the show…

This is going to be FUN! pic.twitter.com/g2PSKpfnpl

— BBC Radio 1 (@BBCR1) August 20, 2018
Clue number 1…"Don't blow it, Greg." pic.twitter.com/GILAAulX5Z

— Radio 1 Press Office (@BBCRadio1PR) August 20, 2018
Clue number 2…Red Arrows ??? pic.twitter.com/La5hyOnZu3

— Radio 1 Press Office (@BBCRadio1PR) August 20, 2018
Hear Greg talking to RadioToday about the new show in the latest edition of the RadioToday Programme here.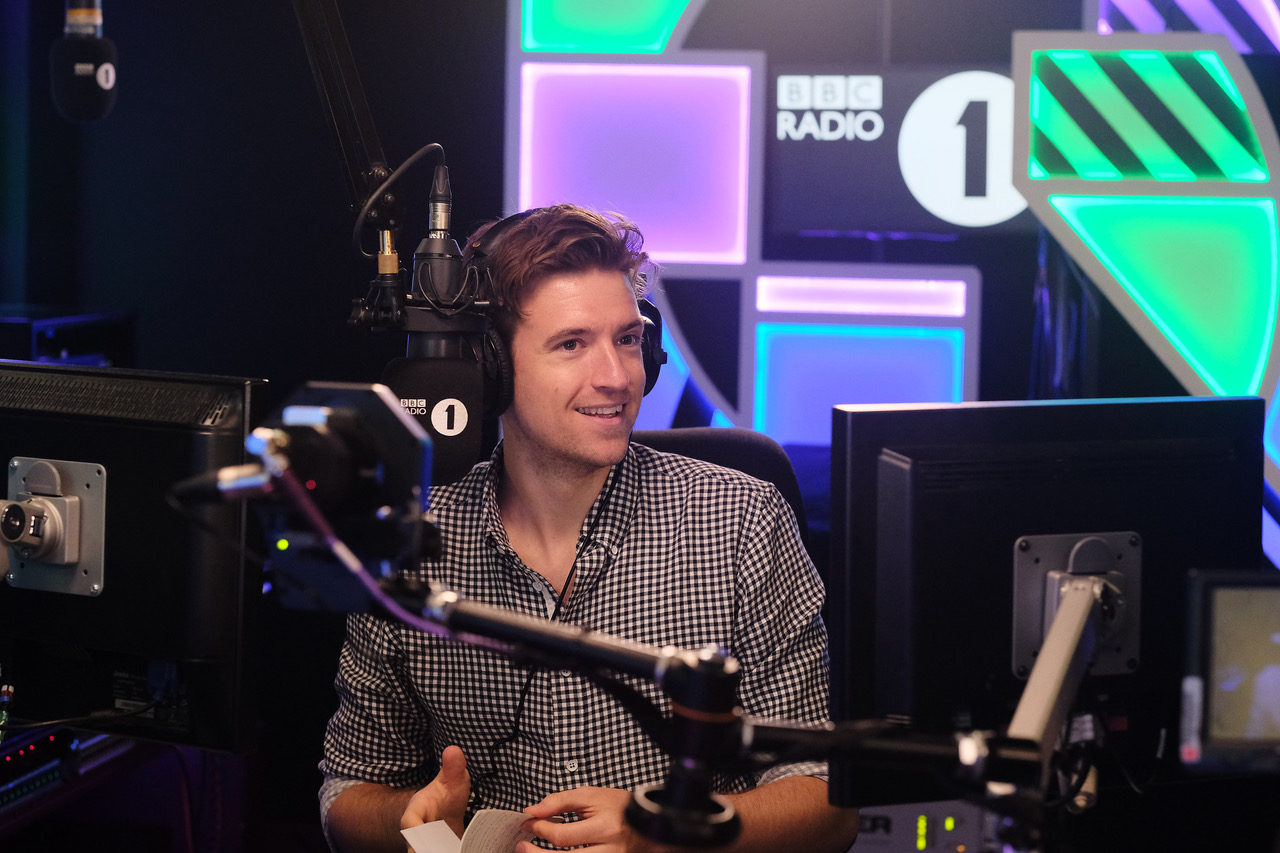 Need a new or improved logo for your radio station? Visit OhMy.Graphics and see how awesome you can look.

Posted on Monday, August 20th, 2018 at 8:30 am by Roy Martin