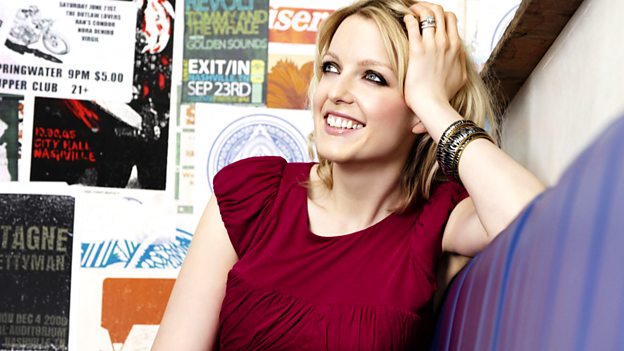 Big changes at 6 Music have been announced to staff this morning, with Lauren Laverne set to take over the breakfast show from Shaun Keaveny.
The former Radio 1 and Xfm presenter has been hosting mid-mornings since 2009 and will move shows early in the new year.
Shaun Keaveny joined BBC Radio 6 Music in 2007 and presented the late evening show for a few months before starting Breakfast on 2 April 2007. He'll move to weekday afternoons, accompanied by Music News presenter Matt Everitt.
In other changes, Mary Anne Hobbs moves from the weekend breakfast show to weekday mid-mornings and Mark Radcliffe and Stuart Maconie will be at the helm of a brand new Weekend Breakfast Show, moving from weekday afternoons.
There will be a new start and finish time for the weekday Breakfast Show, so Chris Hawkins' Early Breakfast will be extended by 30 minutes. Steve Lamacq's show will stay in its regular weekday slot, and the evening schedule remains.
? @BBC6Music unveils changes to its daytime and weekend schedule – https://t.co/fn0MuSistY pic.twitter.com/rn7qzkZmen

— BBC Press Office (@bbcpress) August 9, 2018
Paul Rodgers, Head of 6 Music, says: "Much-loved presenters playing amazing music is at the heart of what 6 Music does, and these schedule changes will help deliver an even greater range of music on the station across daytime and weekends."
Lauren Laverne says: "I'm so excited about our new show and delighted to be part of the next phase of 6 Music's evolution. Whatever the day brings for our listeners we intend to get them ready for it with a fantastic selection of music and guests who have something worth hearing to say. I can't wait to get started!"
Mary Anne Hobbs says: "I am delighted to have been given such a unique opportunity to build on my great passion for new music. It's a dream job."
Shaun Keaveny says: "The last 11 years, four months and three days of breakfast radio has allowed me to create an entire world of daftness, aided and abetted by my most wonderful listeners, who I'm chuffed to be able to leave in the care of my relay partner, Lauren Laverne.
"Breakfast radio has reduced me to the kind of person that cries at traffic lights and remonstrates with shopping trolleys, so I give joyful thanks for the opportunity to take my show into the afternoons and sleep past 5.13am. There I'll try my best to eventually build a show that's a worthy successor to the legacy of Mark and Stuart, two of my genuinely favourite broadcasters."
Mark Radcliffe says: "With kids at university to support, I'm still going to be gainfully employed on Weekend Breakfast which means I stay at 6 Music, a station I love, and continue what's been a really creative partnership with Stuart. Last time I did a breakfast show it was little short of disastrous and so this time I'm looking forward to making a better fist of it. What could possibly go wrong?"
Stuart Maconie says: "Ever since humanity first emerged from the primeval swamp and looked questioningly and fearfully towards the stars, a restless desire for change has been part of our DNA, and the scheduling of BBC radio programmes is no exception. I see the move of Radcliffe and Maconie to weekend mornings as part of the ceaseless turbine of progress that drives us all, somewhere between Elon Musk's tiny submarines and landing on the moon. I am looking forward to it immensely."
The station will be inviting both in-house BBC production teams and independent radio production companies to help shape these new shows in a special commissioning round which will open at 1pm on Thursday 9 August.
#DeadlineDay https://t.co/UJSaqTyVRa

— Shaun on 6 Music (@BBC6Breakfast) August 9, 2018
Posted on Thursday, August 9th, 2018 at 10:11 am by Roy Martin