Scout Radio teams up with local BBC radio station

Temporary station Jam FM teamed up with BBC Radio Norfolk last week for a simulcasted breakfast show from the Norjam Scout and Guide Jamboree.
Jam FM, operated by the Scout Radio active support unit, runs pop-up radio stations at Scout and Guide jamborees across the country on a regular basis.
The latest broadcast, which ran from 11th to 18th August, operated from the Norfolk Showground in Norwich, where 4,500 participants attended.
Martin Steers, team manager for Scout Radio, told RadioToday: "It was a great opportunity to showcase the great facilities and talent that we have within Scout Radio and for our members to talk to, ask questions and interact with BBC presenters, producers and engineers."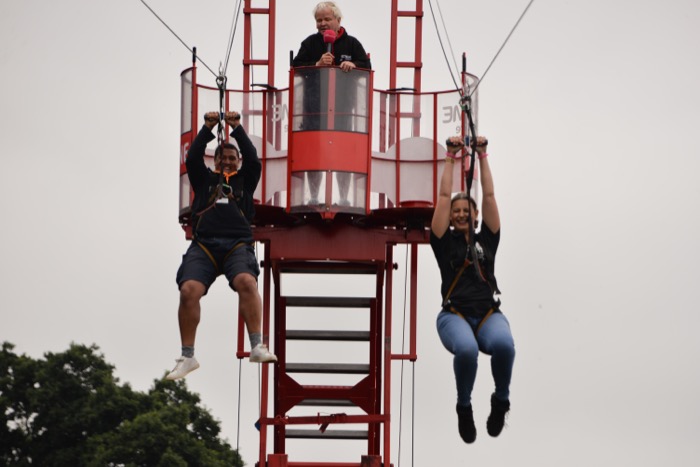 Nick Conrad, BBC Radio Norfolk's breakfast presenter, said: "I'm a big fan of what Jam FM stands for. It's a creative pop up station giving youngsters a chance to work alongside talented industry professionals.
"I'm sure many people who are working on the shows this week will get the radio bug. It helps with confidence, gives a voice to our future and offers an all round amazing experience. Shame it's only on for one week!"
Kayleigh Poacher, station manager for Jam FM at the Norjam event, added: "I am ever so grateful to the team at BBC Radio Norfolk for allowing us to broadcast together! It has been great to give them and those in the county a taste of what we get up to here at Norjam and we've really enjoyed having them on with us today."