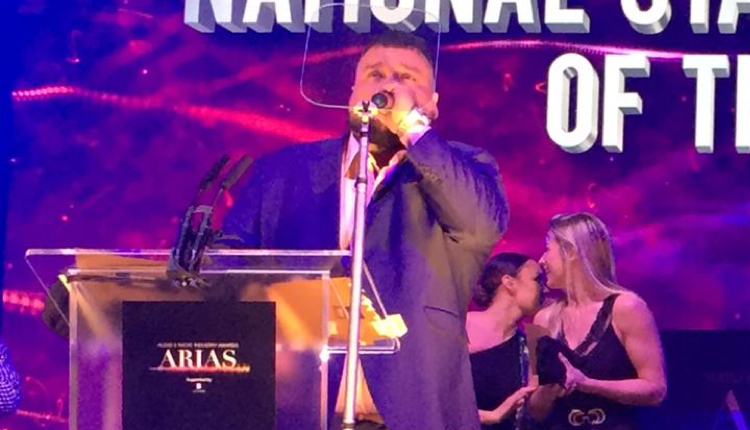 Charlie Sloth will not be returning to BBC Radio 1 after his outburst at the Audio and Production Awards on Thursday night.
The BBC has confirmed to RadioToday that the Rap Show host will not be presenting any further editions of that show on 1Xtra, or his nightly edition of "The 8th" on Radio 1.

His last shows were planned for Thursday 1 November (The 8th) and Saturday 3 November (Rap Show).
Charlie lost out on an ARIA award this week to Edith Bowman, and stormed the stage, grabbing a microphone shouting "My mum is 62 years of age and she listens to Edith Bowman… "f*ck your life". He has since said sorry, explaning that the stage jump was supposed to be a bit of bants.
The incident was captured by RadioTodayLive, which was streaming video from the event:
BBC Radio 1 and 1Xtra Controller Ben Cooper appeared on stage shortly afterwards picking up the award for radio station of the year, and apologised for Charlie's unexpected speech, confirming he was leaving Radio 1 shortly.
His stage invasion was compared to when Kanye West interrupted Taylor Swift's acceptance speech at the 2009 VMAs.
Charlie got booed off the stage after his interruption before Hits Radio's Gemma Atkinson continued to announce the next award.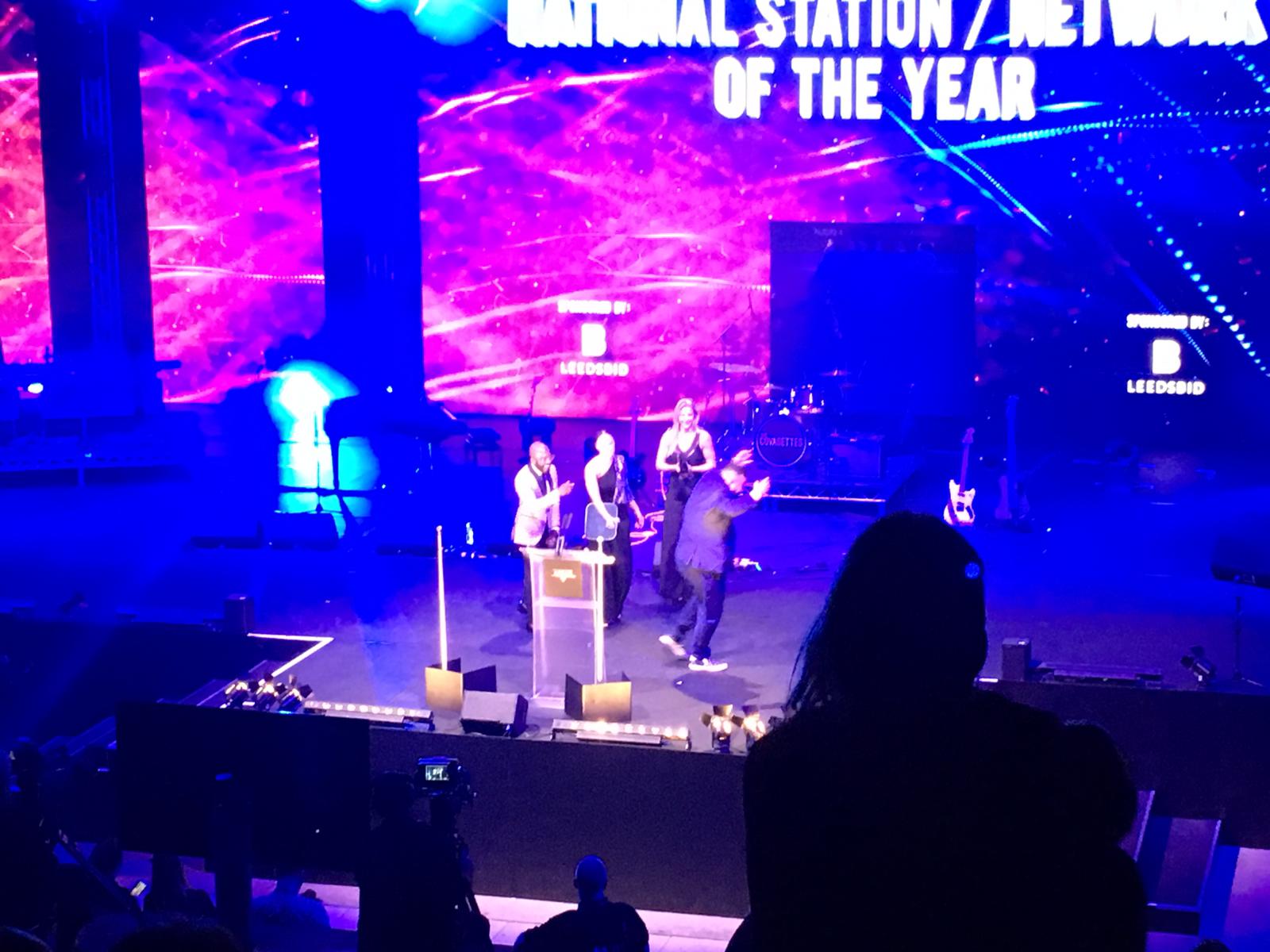 Edith Bowman tweeted Charlie the next morning to ask if he was feeling OK.
Earlier in the evening, RadioToday's Stuart Clarkson talked to Charlie who said he'd not given the award nomination much thought, but said the fact that he was there at the event was 'huge'.
When asked about his plans after leaving Radio 1, Charlie said "No Comment".
Soooo the Arias ?… it was supposed to be a bit of bants with me jumping on stage, starting with me saying "ok ima let you finish" ?‍♂ it wasn't directed at Edith, i love Edith and like I said so does my Mum ❤ I've apologised to Edith privately, I'm sorry to anyone I upset.

— Charlie Sloth (@CharlieSloth) October 20, 2018
I've decided not do the remaining 10 shows on the BBC that I initially agreed. I love you all. Thank you ❤️

— Charlie Sloth (@CharlieSloth) October 20, 2018
Morning @CharlieSloth hope you are feeling ok this morning.

— edith bowman (@edibow) October 19, 2018
Ben Cooper on stage saying sorry for the Charlie Sloth incident…….. But confirms he is leaving Radio 1 soon <cheers> #ukarias pic.twitter.com/rKTRykfAiq

— RadioToday Live (@RadioTodayLive) October 18, 2018
Charlie Sloth just stole the quote of the night award. Sadly we can't repeat it…. #ukarias18

— RadioToday Live (@RadioTodayLive) October 18, 2018
Posted on Saturday, October 20th, 2018 at 1:58 pm by RadioToday UK