iHeartRadio Podcast Awards launched in America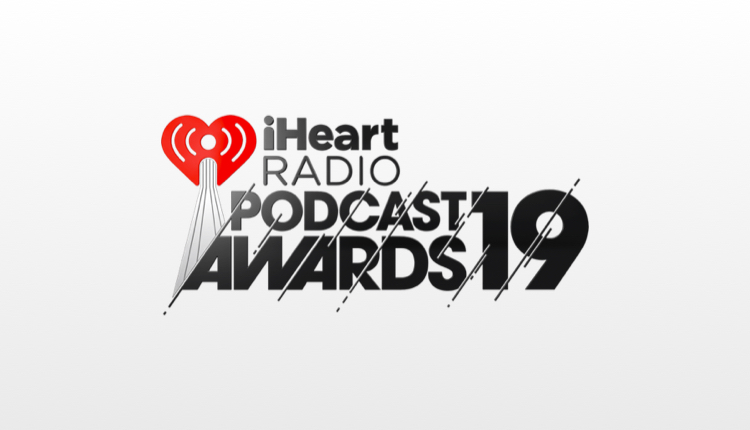 The first-ever iHeartRadio Podcast Awards will take place in January 2019 and streamed live online from Los Angeles.
The event will be hosted by Holly Frey, co-host of "Stuff You Missed in History Class," Charlamagne Tha God, nationally-syndicated on-air host and co-host of "The Brilliant Idiots" and "The Breakfast Club" podcasts; and Bobby Bones, Country radio host, multiplatform personality and host of the Country music focused podcast "Bobbycast" and creator of the Nashville Podcast Network.
The live-stream from the iHeartRadio Theater Los Angeles on Friday 18th January 2019 will be presented by Mario Lopez.
Winners will be mostly chosen by listeners and categories include Podcast of the Year, Most Bingable Podcast and Best Social Impact.
Atlanta Monster, Dirty John, Hardcore History, Joe Rogan, Radiolab, Serial, Slow Burn, Stuff You Should Know, The Daily and The Habitat Nominated for Podcast of the Year and the Panel of Judges to include Industry Leaders from Gimlet, iHeartMedia, NPR, Parcast, PRX, Tenderfoot TV, Wondery and others.
"The podcasting space is on fire and we are excited to recognize its leaders, as decided by the fans and a panel of industry creatives and experts," said Bob Pittman, Chairman and CEO of iHeartMedia, Inc.
"We are delighted to use our expertise with events and awards shows to build the first major industry awards show for podcasts, to use our unparalleled size and scale to promote and market the event – and to include these great companies and luminaries in the celebration."
iHeartRadio carries more than 20,000 podcasts from its own podcasts to other major podcast publishers ranging from NPR, Wondery and WNYC to ESPN and Gimlet. iHeartMedia also recently acquired Stuff Media, LLC, the for-profit publisher of entertaining and informative podcast content, which includes the HowStuffWorks podcasting business. Conal Byrne, President and CEO of Stuff Media has now become the President of the iHeartRadio Podcast Division.
Conal added: "Podcasting has roared onto the audio scene, creating the most excitement since the advent of streaming music services. The iHeartRadio Podcast Awards will provide a forum to celebrate the high-caliber, creative content that has made podcasting a major new audio category — and that truly reflects America's favorite podcasts, voted by the listeners themselves.
"We look forward to hosting this transformative, annual event and encouraging everyone in the podcasting industry to push the envelope and inspire even more creators in this space."