Lochbroom FM in trouble for not broadcasting

The commercial radio service for Ullapool, Lochbroom FM, has been found in breach of its licence for not providing a service.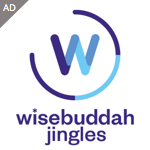 Ofcom was informed that the station has not been broadcasting since April 2018, therefore decided it is not delivering a service in accordance with its published Format.
The regulator asked the Licensee about the breach, but did not get a reply from the station.
Lochbroom FM has, since 2012, rebroadcast the programmes of neighbouring Two Lochs Radio on its FM frequencies, with occasional local opt-outs. The station's stream has fallen silent and there is no activity on social media or recent updates to its website.
Ofcom said: In this case, Lochbroom FM has failed to provide the service since April 2018 and is therefore in breach of conditions 2(1) and 2(4) of its licence."


Don't forget, we can send you radio news via email direct to your inbox with a number of options. Just use the form below to register.