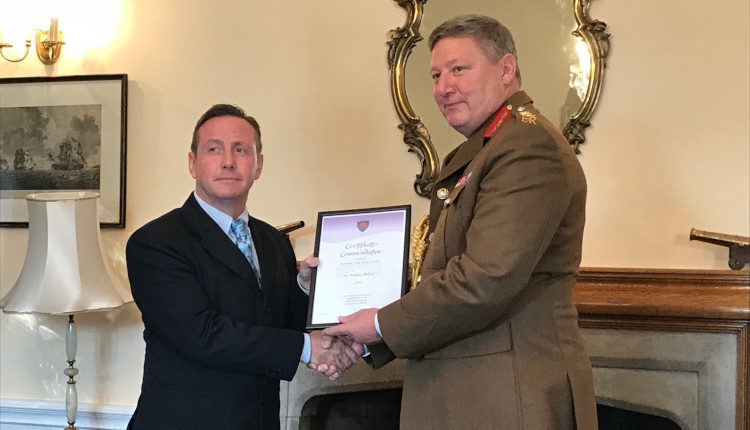 Forces Broadcaster Gets Military Commendation

BFBS broadcaster, Anthony Ballard has been awarded a Commander Joint Forces Command Commendation for his 'tireless' support of the Armed Forces in Cyprus and his 'passion for the whole community'.
He received the accolade for his role as Station Manager in Episkopi since June 2015. As a broadcaster for BFBS he's also entertained military audiences for twelve years in the UK, on Ops in Iraq and Afghanistan, and overseas in Germany and the Falkland Islands, reinforcing vital connections with home and spreading morale to the Forces and their families.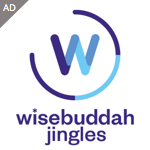 In Cyprus he leads a team that presents daily morale-boosting community radio shows, and supports events like the Rugby 10s and Party in the Park.
It's rare for a civilian working with the military to receive a commendation at such a high level. General Sir Chris Deverell, Commander Joint Forces Command, presented the award at a ceremony in Admiralty House in Northwood.
He said: "I am delighted to recognise the outstanding contribution Anthony and his team makes to entertaining and informing Joint Forces Command colleagues, who serve overseas, far from the comforts of home."
After receiving his award, Anthony said: "This is a massive honour and very humbling to be given an award for something that you do and love so much, living and working amongst armed forces communities around the world. I feel very grateful, not just for this commendation but for what the Forces do every single day, often in extreme circumstances.
 "This award would have made my parents so proud. It's also for my family and the incredible journey that we've been on together, as well as the fantastic team that I work with at BFBS."