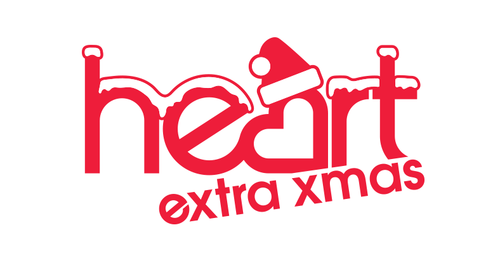 Christmas radio stations are starting to reappear for 2018, including Global's Heart extra Xmas service.
Heart extra Xmas is available nationally on digital radio, and replaces Heart extra till December 26th.

Global says: "It's the UK's biggest national radio station devoted entirely to playing the best festive hits all the way through until midnight on Boxing Day (December 26th)! Get ready to turn up the festive feel good!"
UKRD's Christmas stations launched on November 1st: Eagle Christmas, KL.FM Christmas, Pirate FM Christmas, Mix Christmas, Spire FM Christmas, Stray FM Christmas, Wessex FM Christmas, Yorkshire Coast Radio Christmas, plus Mince Pie FM in York and Christmas Spirit in West Sussex.
In addition, Wireless spin-off stations Signal Christmas, Wave Christmas and Pulse Christmas are returning on DAB, along with new online Christmas services for Peak FM, Radio Wave, Signal 107, Wish FM, Wire FM, Tower FM and U105 from November 16th.
Reports suggest Bauer's national offering, Magic Christmas, will also return.
We've just switched on Heart extra Xmas ? 
CHRISTMAS TUNES START NOW! https://t.co/IRHnuQAsk6 pic.twitter.com/PyXlT3Ykik

— Heart (@thisisheart) November 3, 2018
It's on in the car @thisisheart ? pic.twitter.com/VAE0eLIUSh

— Deborah Parkin (@badgergirl1980) November 3, 2018
@thisisheart yay Heart Extra Xmas is back ?? this has made my day ? pic.twitter.com/GHXDPhatel

— Andrea Wilson (@queenandreauk) November 3, 2018
It's on in the car @thisisheart ? pic.twitter.com/VAE0eLIUSh

— Deborah Parkin (@badgergirl1980) November 3, 2018
Need a new or improved logo for your radio station? Visit OhMy.Graphics and see how awesome you can look.

Posted on Saturday, November 3rd, 2018 at 8:05 pm by RadioToday UK