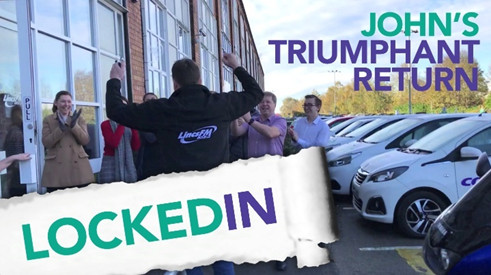 Lincs FM presenter gets locked in escape room

The pressure was on for Lincs FM's John Marshall yesterday after he was given two hours to break out of an escape room and get back in time for his show.
John says he's 'utterly useless' at this kind of thing and relied listeners to try and work out the clues for him and move onto the next task.

Breakfast Presenter, Joseph Begley had arranged for John to be locked in at Tension Exit Games in Lincoln at 8am and spent the morning trying to help guide his colleague out again, to get him back in time for his 10am show.
John ended up crawling through hidden passages, singing Queen's I Want To Break Free and shouting local place names to make it out – but …it wasn't quite in time.
He had to run the half mile back to the Lincs FM studios, only making it back just after the 10am news! So, just over two hours – but he was too exhausted to argue!