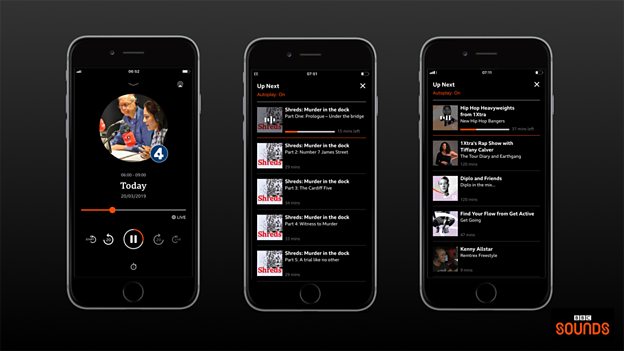 BBC fails to attract commercial radio to BBC Sounds app

The BBC's aim to bring outside services to its Sounds app has so far been met with rejection from the commercial sector.
In its Annual Plan this year, published yesterday, the BBC says it is interested in opening up BBC Sounds to other podcasts and commercial radio.

The invite was first offered in 2018 but no content from Bauer, Global, Wireless has appeared so far despite talks going on since 2018.
The commercial radio groups are not happy with the terms being offered, which would include the need for brands such as Magic, Heart, Capital and Kiss having to promote BBC Sounds on-air.
A question over how much prominence the commercial radio stations would get over BBC content was also raised.
The BBC and Commercial Radio already work together on the Radioplayer project – which brings together all sectors of the industry. Having commercial broadcasters on BBC Sounds would mean the content and branding is controlled by the BBC rather than a joint partnership.
In a blog yesterday, James Purnell Director, Radio & Education says: "For the last few months we have also been talking to colleagues in British radio to see if Sounds could help them.
"That's why in the BBC's Annual Plan we have confirmed we are in discussions with key UK stakeholders on how listeners could enjoy live linear radio and podcasts from third-party providers in BBC Sounds. Our aim is to support the British creative industries, as well as champion new, niche, innovative UK podcasts that may struggle to achieve prominence on global platforms. We would like to make Sounds a platform that serves British audiences and British creativity.
"It's early days yet with the discussions and nothing is confirmed, but as we have to mention our ambition in today's plan, it felt like a good time to explain our thinking a little bit more. We'll talk about what we hope to do in the months to come."
But RadioToday understands both Global and Bauer have already rejected the offer, although both decline to comment on the record. Wireless tells us they are still engaged in ongoing discussions which may or may not lead to content being made available on BBC Sounds.
Meanwhile, the BBC has taken its podcasts off Google, because it wasn't happy with the search giant favouring their own app from search instead of BBC Sounds.
Since launch, there have been 1.8 million downloads of the app, and an average of more than a million listeners a week. The BBC says its aim is firmly to establish Sounds as the best place to listen to all BBC audio – music, podcasts, and radio.
Created on Friday, March 29th, 2019 at 12:38 pm