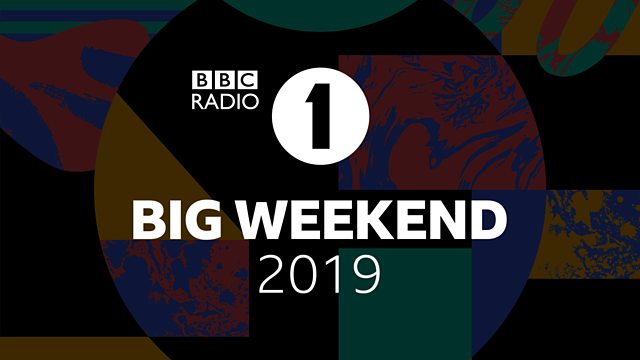 BBC Radio 1 to tour North East England ahead of Big Weekend

BBC Radio 1 will host a number of outreach sessions in schools, colleges, universities and community centres across the North East in the run up to Radio 1's Big Weekend in Middlesbrough.
Comprising of a schools tour, a takeover of Middlesbrough College, and a skills showcase at Teesside University, the Inspire ME tour will give young people from Middlesbrough and the surrounding areas an introduction to working in the creative and sporting industries, providing them with the skills, know-how and motivation they need to take the first steps.

Well know people from both industries will join Radio 1 on the tour, including Sam Fender, along with Radio 1's Cel Spellman, Katie Thistleton and Jordan North. Other participants will include actress Jessica Daley, Sunday Girl magazine founder Abby Dennison, basketball player Theo Turner, musician Dylan Cartlidge, and boxer Joe Maphosa, who are all from the Middlesbrough area.
The activity kicks off on Tuesday 7th May, and will span the three weeks leading up to Radio 1's Big Weekend.
Katie Thistleton says: "I'm really looking forward to visiting some schools and meeting some of the young people in Middlesbrough to chat to them about their careers and futures, it's one of my favourite subjects to talk about! We're bound to have a fun few weeks ahead of Big Weekend!
Aled Haydn-Jones, Head of Programmes at Radio 1 says: "We're really excited to be able to meet so many fantastic young people from Middlesbrough and beyond during the lead up to Radio 1's Big Weekend. Only Radio 1 could bring so many talented people together and we hope to use their expertise to inspire anyone thinking about a career in the creative or sporting industries to take their first steps. We can't wait to get started!"
Radio 1's Big Weekend 2019 will take place at Stewart Park in Middlesbrough from Friday 24 to Sunday 26 May, with a line-up of artists including Miley Cyrus, Stormzy, Mumford & Sons, The 1975, Little Mix, Mark Ronson and MK set to perform for 70,000 music fans across three days.