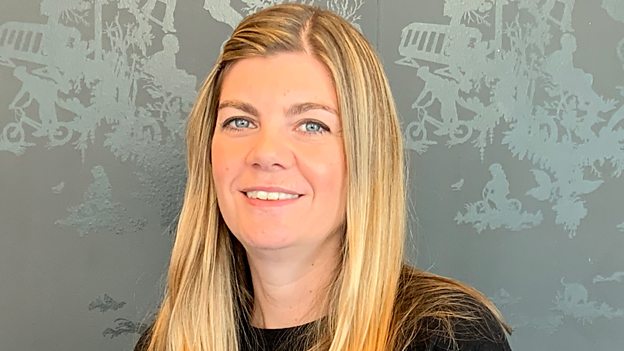 Heidi Dawson has been appointed as the new Controller of BBC Radio 5 Live and 5 Live Sports Extra.
Heidi is currently Managing Editor of BBC Radio 5 Live and becomes Controller with immediate effect. She succeeds Jonathan Wall who was appointed as Controller of BBC Sounds in July 2019.
Heidi started her career in local radio at BBC Radio Solent before working as a journalist on BBC Radio 4's World At One and PM. She moved to BBC Radio 5 Live in 2001 as a Breakfast show producer; she has produced and edited most 5 Live News programmes. Heidi has also worked oversees in Israel, Iraq, at World Cups and Olympic Games.
In 2013, Heidi joined 5 Live's management team and is now Managing Editor. She commissioned the award-winning podcast Brexitcast and is also Chair of the BBC North Diversity Action Group.
Heidi Dawson says: "I'm absolutely thrilled to become the Controller of the radio station I've loved listening to and working at for the last 18 years. I'm honoured to now be leading the most impressive, creative and hard-working team in the industry. I can't wait to get started as Controller and continue the evolution of the station with innovative and entertaining radio and podcasts that reflect the whole of the UK."
James Purnell, Director of Radio and Education, says: "5 Live is a constantly-moving, fast-paced environment and, during her time with the station, Heidi has proved herself as a confident leader with strong editorial judgement and a willingness to take risks. Heidi's passion for 5 Live is clear to see and she's going to make a fantastic Controller. I look forward to working with her and seeing the exciting future for 5 Live and Sports Extra."
Need a new or improved logo for your radio station? Visit OhMy.Graphics and see how awesome you can look.