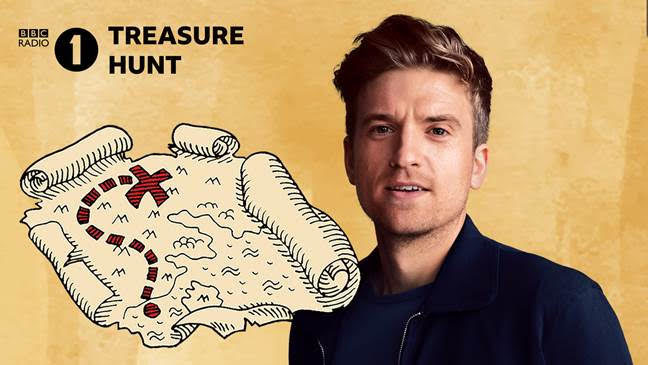 BBC Radio 1 launches a national on-air treasure hunt

BBC Radio 1 revealed a new on-air competition this morning in which listeners are invited to take part in a national treasure hunt.
Radio 1's Treasure Hunt will kick off at 7.30am on Thursday 24th October on Breakfast, when a Golden Ticket will be hidden in four different locations around the UK.

Greg James will gradually reveal clues about their whereabouts throughout the show.
The first listener to find one of the Golden Tickets will win a pair of tickets to Radio 1's Big Weekend, Reading & Leeds and Glastonbury Festivals. The other three Golden Tickets will be destroyed.
The promotion follows recent games such as Hide and Seek and Radio 1's Escape Room.
Article created on Monday, October 21st, 2019 at 11:02 am by Roy Martin