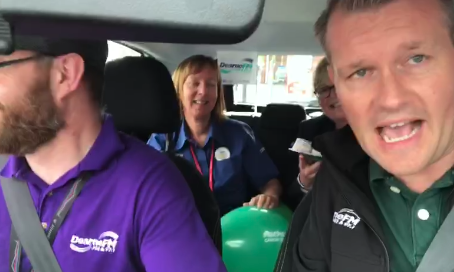 Dearne FM holds a Coffee Morning In A Car

Dearne FM has held a coffee morning in a car in support of Macmillan's Annual Coffee Mornings.
The station-branded car was took off from a local Tesco store, and you can see a video of how the event unfolded below.
Dearne FM Breakfast presenter Matt Foister told RadioToday: "It has received our biggest Facebook hit of the year. We wanted to do something different and communicate the importance of the fund raising whilst doing what we do best… providing a smile."
Dearne FM has recently been bought by Bauer Media but is operating in Hold Separate whilst a CMA investigation is carried out.