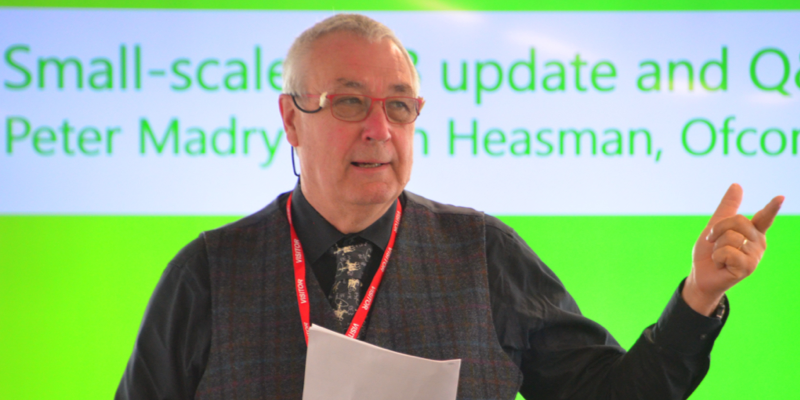 Adam Singer is stepping down as Chairman of Digital Radio UK after 10 years.
He'll be replaced by Global's Chief Strategy Officer Will Harding, who has been on the DRUK board since 2010, from the beginning of next year.

Commenting on the last 10 years, Adam said: "Over the last decade the radio sector has grabbed digital transmission to make a new landscape of broadcasting. It's been like watching a sparse analogue garden revel in digital compost to create a jungle of choice.
"To be at DRUK through this time was to share that excitement, and it's been a privilege to watch my colleagues from the BBC, Global, Bauer, Arqiva, and DRUK's CEO Ford Ennals take digital listening from 20% to 57%, to become the de facto and inexorable 'norm' for listening."
Adam Singer previously launched the Discovery Channel in Europe and helped to create UKTV with the BBC. Currently, he is chair UK Hydrographic Office (UKHO), and on the board of the Sixteen and Bletchley Park.
Ford Ennals, CEO, Digital Radio UK, will continue in his role and will report to Will.
Will Harding said: "The shareholders of Digital Radio UK are hugely appreciative of Adam's leadership over the last 10 years. Adam, alongside CEO Ford Ennals, was part of the establishment of Digital Radio UK in 2010 and in that time we have made remarkable progress in enhancing the digital radio consumer proposition, with DAB alone accounting for almost 40% of all listening and online listening growing at almost 30% a year. I thank Adam and wish him all the very best for his future adventures."
Ford Ennals added: "We are very sad to see Adam go and thank him for everything he has done to support digital radio and the Digital Radio UK team and shareholders since his appointment in 2010. It has been a real pleasure to work for Adam in that time and he has been unfailingly passionate and considerate as a Chairman and colleague.
"Adam is a great visionary and dreamer, a dragon and Game of Thrones fan and a true petrol-head, so we will follow his future moves wherever they take him with great interest."
---
Posted on Tuesday, November 26th, 2019 at 9:22 am by Roy Martin
---