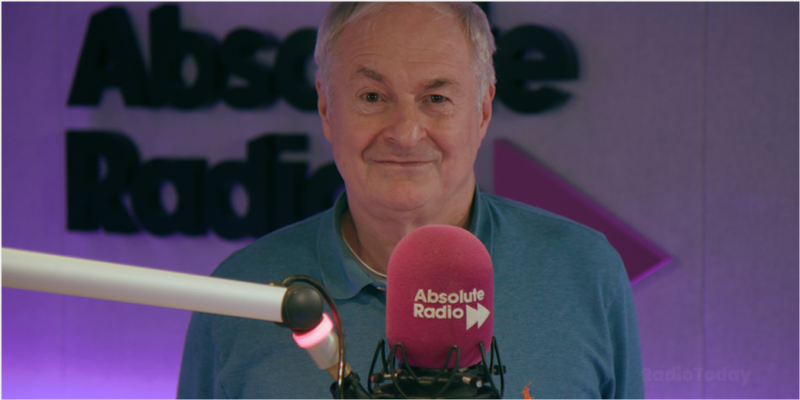 Absolute 80s is to broadcast a new series of programmes hosted by Paul Gambaccini to celebrate the station's 10th birthday.

£80,000 will also be up for grabs in a competition run by Dave Berry on the Breakfast Show.
The four-part series with Gambo, called Tribes, will look at the sub-cultures that defined the decade, their cultural impact and how that still resonates today.
Broadcast at 7pm from Monday 2nd December – Thursday 5th December, the series will see Paul taking a look at the musical icons of the era, and how their impact shaped popular culture.
Paul Gambaccini said: "Many of the great stars of the 80s were good friends of mine. It will be an honour to pay tribute to them in this series of programmes."
Content Director for Absolute Radio, Paul Sylvester added: "Paul Gambaccini is one of the most respected broadcasters in the UK and I'm delighted that he's agreed to host this Absolute 80s series. His knowledge is encyclopedic and his voice is iconic, I can't wait for people to hear it."
The station marks its tenth anniversary on 4th December 2019 and has other celebrations including a special 80s vs 90s night hosted by Andy Bush and Richie Firth and an interview with Andrew Ridgley in a special programme looking at his career as part of Wham!
Meanwhile, Leona Graham will meet Simple Minds singer Jim Kerr and Sarah Champion will meet Martin and Shirlie Kemp. Matthew Rudd will celebrate Absolute 80s tenth birthday with a Forgotten 80s special where he plays songs which peaked at No.10.
Launching on Monday 2nd December will be a list of the Greatest Song of the 80s, as voted by Absolute 80s listeners. Sarah Champion and Leona Graham will reveal the Top 100 across the week.
Paul Sylvester, Leona Graham and Sarah Champion are this week's special guests on the RadioToday Programme podcast, which you can listen to on your usual podcast player, or by visiting this PodFollow link.
See the full list of special programmes on OnTheRadio.co.uk
---
Posted on Tuesday, November 26th, 2019 at 9:56 am by Roy Martin
---