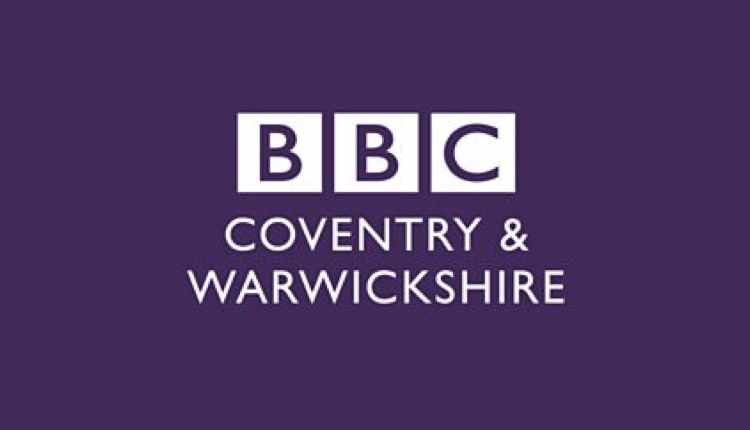 BBC Coventry & Warwickshire to revert to CWR name

BBC Coventry & Warwickshire is changing its name back to BBC CWR and making major schedule changes this spring.
Breakfast show presenter Trish Adudu is moving off breakfast after four years and will host a brand new weekday programme "The Cov Show" which will run from 4 – 6 Monday and Fridays and 4 – 7 other weeknights.

It will focus on City of Culture plans, live events, sport and stories from communities across the city.
Meanwhile, Phil Upton moves from afternoons to the breakfast show which will run from 6.30-10 weekday mornings.
The changes will take effect in early spring this year when the station will also return to its original BBC CWR name on-air.
BBC CWR launched in 1990 but was merged with BBC WM five years later, and was known as BBC WM across Coventry and Warwickshire from 2003. BBC Coventry and Warwickshire relaunched as a stand-alone station in 2005.
Editor Gareth Roberts says: "These exciting changes will give BBC CWR a fresh sound as we prepare for an important year – Trish and Phil are two of Cov's best-loved radio personalities and their new programmes will give listeners a front-row seat for Coventry's big moment as UK City of Culture"
Trish comments: "I'm beyond excited! I've had a privileged time presenting the Breakfast Show and now look forward to continuing to bring the best of Cov to our fantastic listeners – The Cov Show is a wonderful opportunity to get out there and reflect everything happening in our incredible city as we build up to our historic year as City of Culture."
Phil comments: "Following Trish is exciting if a little daunting, hers are big shoes to fill. It's a great opportunity and with Coventry's City of Culture just round the corner, there couldn't be a more exciting time to work on the Breakfast Show, I can't wait!"
Article created on Monday, January 20th, 2020 at 8:15 am by Roy Martin