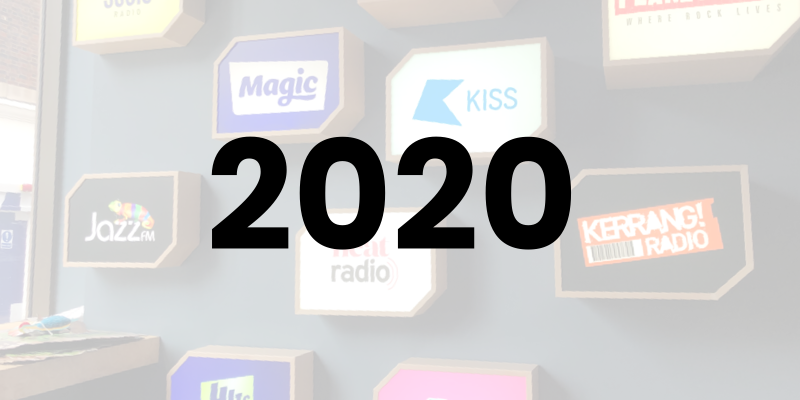 One thing is for sure – radio is changing at an incredible pace. Keeping up with emerging products and making full use of smart technology is key.

But whilst the art of 'input' is changing, the 'output' has remained fairly static for many decades.
Listeners can still hear a friendly voice on the radio at all hours of the day – the major difference is where the voice is located and when they were recorded.
But let's dig deeper down into the industry and see what 2020 might bring.
Last year we correctly guessed Bauer might launch a national station or two, Celador would sell up, and Heart would change its daytime schedule. But we also wrongly predicted Heart would arrive in Northern Ireland, Scott Mills would join Commercial Radio and Viking, Hallam and Aire would rebrand as Hits. Maybe we were just premature!
So, the next 12 months might see all, some, or none of these take place:
January
New streams added to BBC Sounds including Radio 1 and Radio 2 spin-offs
BBC local radio stations start rolling out new jingle package ahead of a major network announcement
February
XS Manchester rebrands to Capital XTRA
Bauer to close another broadcast centre in the North
March
Global launches Smooth Musicals
CMA announces details of Bauer investigation
April
Signal 107 sold to Nation Broadcasting
SAM FM South Coast rebrands as Greatest Hits Radio
May
Free Radio and GEM rebrand to Hits Radio Midlands
BBC reveals plans for Radio 5 Live News and Radio 5 Live Sport
June
talkRADIO rebrands
Future of FM decided by DCMS
July
Ipswich 102 and Town 102 merge to create Ipswich Town 102
Capital extends to Kent
August
Changes at Radio X Breakfast
Bauer launches another specialist music service
September
Capital extends to Sussex
Fire Radio rebrands as Hits Radio
October
Surprising RAJAR results across the board
BBC to close further AM transmitters belonging to its local radio network
November
Capital extends to Devon
A number of ultra-local radio stations start to appear on DAB
December
Chris Evans announces a change
Digital Radio arrives in Cumbria
Will any of these come true? Check back in 12 months to find out!