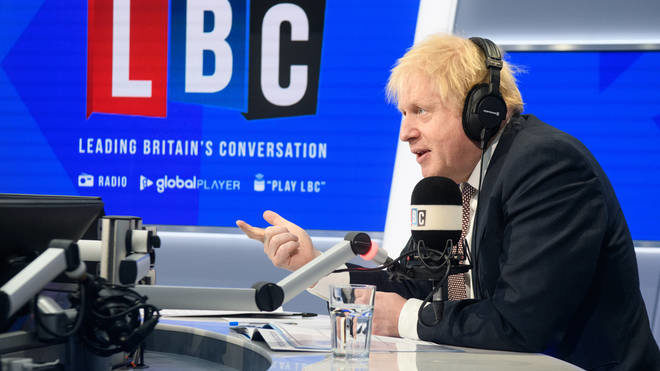 Coverage of the general election helped 5 Live, Radio 4 and LBC each add half a million listeners across 2019.
5 Live is up from 4.9m to 5.4m in the Q4/2019 RAJAR listening figures, while Radio 4 has added a similar amount, rising from 10.4m a year ago to 10.9m now.

LBC, including new digital station LBC News, posts a record high of 2.7m listeners (up more than half a million year on year), while talkRADIO is up more than 40% from 12 months ago to now have 433,000 listeners a week – another record high for the Wireless station.
At breakfast, Radio 4's Today Programme adds 371,000 to give it a weekly audience of 7.169m. 5 Live Breakfast adds almost 300,000 listeners from a year ago – and now reaches 2.225m a week. Nick Ferrari has another record audience with over 1.5m listeners now.
BBC Radio 2 and its breakfast show with Zoe Ball won back some audience in the three months to 15th December, after a difficult year for the station.
Zoe's show added 335,000 listeners in Q4/19 – almost what it lost in the previous 3 months. The programme debuted in Q1 with 9.047m, before falling to 8.266m and 7.902m. It finished the year with 8.237m listeners.
Radio 2 overall added just over a quarter of a million listeners over the quarter, and remains the UK's biggest radio station with a weekly audience of 14.438 million.
The arrival of several new digital-only radio stations was one of the big themes of 2019 in the industry – and Global's portfolio of six digital-only music spin-offs, launched in September, all debut with impressive audience figures in their first RAJAR books – producing a combined reach of more than 2 million listeners and 8.1m listening hours each week:
Heart 90s 627k reach, 2.578m total hours
Heart Dance 380k reach, 1.808m total hours
Capital Xtra Reloaded 330k reach, 1.000m total hours
Smooth Radio Chill 301k reach, 911k total hours
Heart 70s 248k reach, 773k total hours
Smooth Radio Country 204k, 1.046m total hours
Overall, the Heart brand across the UK remains the biggest commercial radio brand, with 9.523m weekly listeners – though this is down from 9.8m last quarter and 9.7m a year ago. Heart's national breakfast show with Jamie Theakston and Amanda Holden saw a drop of 272,000 listeners compared to Q3/19 – but at 4.287m is still the country's biggest commercial radio show.
The Capital brand lost 8% of its reach in the last 12 months, dropping to 7.595m from 8.251m – with 720,000 listeners shed from the main Capital network across the UK.
The Smooth brand is also down on both the quarter and the year, while Classic FM fared better – increasing audiences from 5.3m a year ago and 5.1m in Q3 to 5.461m this time. Gold is up slightly to 1.282m.
And Radio X sees a 12,000 increase in reach over the 12 months, to 1.66m nationally.
At Bauer, its 2019 digital stations Scala and Country Hits Radio each now have just under a quarter of a million listeners each. Scala is on 249,000 (up from 231k in Q3, but down from the Q2 debut of 258k). Total hours for Scala are the highest they've been at 1.571m. Country Hits has been steadily rising – it started on 208k, increased to 234k in Q3 and in Q4 reached 247,000 listeners a week. Total listening hours to the country station have risen from 783k in Q2 to 904k in Q3 and now 1.112m in Q4.
Greatest Hits Radio and the Greatest Hits Network have both increased from their debuts in Q3/19, with the brand now reaching 1.264m a week (up from 1.209m last quarter).
The 'Hits Radio Brand' (including Greatest Hits and non-Hits branded stations such as Radio City, Metro, Hallam and Clyde) is up 8% year on year to 6.657m. The Hits Radio Network (FM services) is up 5% to 5.878m and Hits Radio as a standalone station on FM in Manchester and across the UK on DAB posts an 823,000 reach – up from 804,000 twelve months ago.
The Absolute Radio Network is up year on year, but this is partly down to RAJAR debuts for its 60s and 00s stations as all the other stations in the network have seen year on year decline in reach. Absolute Radio 90s is down by 12%, Absolute 80s by 4%. The Dave Berry Breakfast Show, which airs across the whole portfolio of stations, reaches highest-ever audience of 2.3 million listeners (up 4.7% year on year).
Magic Soul and Mellow Magic both received decent RAJARs this time. Soul is up nearly 12% year on year to 343k, while Mellow rises by 23,000 to 626k. Overall the Magic Network is down slightly to a weekly brand reach of 4.173m.
KISSTORY saves the day for the Kiss brand though – with a 22.1% annual increase in audience size thanks to move from SDL to D1. The Kiss Network though drops 5% to 5.2m.
Audiences are up more than 10% at Planet Rock, to 1.2m; Jazz FM remains fairly steady year on year; and Heat loses over a fifth of its reach, falling to 507,000 listeners per week.
At Wireless, Virgin Radio's reach is up 8% compared with the previous quarter and listening hours have risen by a fifth to 9.9m. When you include the Anthems (211k) and Chilled (126k) digital stations, Virgin's brand reach is 1.76m, with 11.35m hours. Chris Evans now has the most listened-to breakfast show that's only available on digital radio, with 1.2m weekly listeners and total listening hours of 5.6m.
talkSPORT's reach is down slightly both compared with last quarter and last year – to 2.912m. Sister station talkSPORT2 remains fairly constant with 324,000 listeners a week.
As well as decent year on year increases for 5 Live, 5 Live Sports Extra and Radio 4, BBC Radio 3 is one of the star performers this quarter, posting its biggest audience since 2016 with a reach of 2.13m (up from 1.83m in Q4/18). The station's share is up to its joint highest level on record, 1.4%.
Radio 1 has lost 6% of its audience over the last year (585,000 listeners), as it drops to 8.97m a week among over 15s. The station tells us it has 'around 10m listeners' when 10-14 year olds are included and says Radio 1 is the number one station for 10-29 year olds in the country.
The most popular digital-only station is now BBC 6 Music which grew by 8.4% to reach 2.487 million listeners, followed by BBC Radio 4 Extra which grew by 6.6% to reach 2.271 million listeners, overtaking KISSTORY and 5 Live Sports Extra this quarter.
The most popular commercial digital-only station is KISSTORY with a reach of 2.204 million listeners, followed by Virgin Radio with a reach of 1.530 million.
JACK Radio's national audience remains constant at 144,000 (down from a debut reach of 145,000 last quarter), while Union JACK dips slightly too – from 184k to 179k.
Sunrise Radio has added 5% to its reach in 12 months – up from 303k to 318k.
Chris Country, which is on DAB in London and other parts of the UK, sees a 14% year on year increase in reach to a record 56,000, with total hours of 277,000 (up 12%) in London alone.
Panjab Radio's audience fell from 187,000 a year ago to 73,000 in Q4/19, though average hours are up from 3.2 per listener to 5.9 per listener as a result. Its sister station, Asian FX, receives its first RAJAR figures. It's on DAB in London and plays a mix of British Asian and western music. It debuts with a reach of 40,000, which Panjab says is a 'fantastic achievement'.
National breakfast shows
Greg James on Radio 1 (Monday to Thursday) is down from 5.1m a year ago to 4.8m in Q4/19.
Zoe Ball recoups some of the lost audience, increasing to 8.2m this quarter from 7.9m last time round.
The Today Programme and 5 Live Breakfast are both up by decent amounts as mentioned above.
Dave Berry on Absolute posts a record 2.267m for the network.
Capital and Heart's national breakfast shows have both lost audience this quarter. Capital drops 288k to leave 3.362m.
Magic and Kiss also lose morning audience – Magic down 172,000 year on year to 1.36m; Kiss down 181,000 to 1.665m.
Chris Moyles on Radio X nationally is down by 56,000 across the year to now have a reach of 935,000.
But there were better results for Tim Lihoreau on Classic FM – up to a record 1.8m at breakfast (an extra 121,000 this quarter); Rossie on Greatest Hits (up from 397k to 411k); Paul Anthony on Planet Rock (up from 463k a year ago to 501k); and talkSPORT breakfast which was up 10,000 compared to both a year ago and Q3/19. Chris Evans, as previously mentioned adds 79,000 this quarter to post a weekly reach of 1.193m across the three Virgin stations.
London market
Year on Year Reach Winners: LBC News (up 29.4% to 598k), LBC London (up 20.1% to 1.377m in the capital), and Gold London (up 11.8% to 331k).
Year on Year Reach Losers: Premier Christian Radio (down 55.1% to 102,000), Radio X London (down 24.8% to 361,000), and Capital XTRA London (down 10.7% to 729,000)
The biggest commercial station in London is Capital with 1.78m, followed by Kiss (1.472m), Magic(1.462m), Heart (1.384m) and Smooth London (864,000).
The number one commercial station in London on share is still LBC with 6.2%, followed by Magic (4.4%), Kiss (3.9%), Capital (3.7%) then Heart (3.6%)
Radio 4 and Radio 2 still dominate in the capital, with Radio 4 achieving weekly audiences of 2.714m (up 9.3% year on year) and Radio 2 reaching 2.076m in London (down 8.1% from 12 months ago). Radio 3's audience in London has shot up by 40% quarter on quarter – and 26% year on year – to 596,000.
Other national stations with large London audiences include Classic FM (up 8.4% year on year in the capital to 1.354m), 5 Live with 1.056m and Radio 1 with 1.402m (down 4% year on year in London).
Groups
Global is still the biggest commercial group with 25m weekly listeners and a 23% share.
Bauer has a reach of 18.2m, with a staggering 14.6m (74%) of those listening via digital platforms. This compares with the industry average of 59% digital.
Wireless has a total of 5.1m listeners, up 37% year-on-year. Hours are up 50% to 34.5m – all this despite selling its local radio division at the start of 2019.
Quotes
James Purnell, Director of BBC Radio and Education, says: "Our brilliant stations are much loved by our audiences and in this quarter we've seen some strong numbers for our speech stations, including a record for Radio 4 Extra. The latest figures show some of the challenges we face across the radio industry with retaining a live listening habit amongst young people, whose audio consumption is rapidly changing. We are focused on keeping live listening strong and looking for new ways to do so, but we also want to ensure we offer more for our audiences however they want to listen. During this quarter alone, we saw more than 100 million on demand plays of our content on BBC Sounds, double the previous quarter, demonstrating the increasing popularity of our radio programmes outside of our linear schedules."
Aled Haydn Jones, Head of Programmes at Radio 1, added: "We are very proud to be the number one radio station and Breakfast Show for young audiences in the UK. We continue to provide our audience with more ways to enjoy our content with around 10 million listeners, 14 million weekly viewers and 9.5 million social users."
Alan Davey, Controller of Radio 3 commented: "I think BBC Radio 3 is important to the kind of society we are. I think having a place where you can take time out from the world, listen to something in depth and get a new perspective is really important. That's the job that Radio 3 does and I think that's a job for all time and our listeners seem to think so too judging by the high figures."
Ashley Tabor-King OBE, Founder & Executive President of Global, said: "I'm immensely proud to see a really impressive card for Global as we again achieve the top four commercial radio brands across the UK with Heart, Capital, Smooth and Classic FM. A great opening story for our Heart brand extensions with Heart 90s attracting a massive 630,000 weekly listeners and Heart Dance and Heart 70s opening with 380,000 and 250,000 weekly listeners respectively. Particularly exciting is Smooth Chill which opens with more than 300,000 listeners, which is more than Scala Radio, in only its first card! It's also fantastic to see LBC's meteoric growth continue, smashing another record with 2.7million weekly listeners. Another highlight is the huge growth of Roman Kemp's Capital Breakfast show. Roman is beating the jungle drums impressively, adding 242,000 listeners in London. These figures from the Global portfolio are representative of our focus on reaching and engaging with listeners and the hard work of every Globaller. Congratulations again to an amazing team at Global."
James Rea, Global's Director of Broadcasting, said: "This is a very strong set of RAJAR results for our brand extensions as well as for Global. It is a true testament to the hard work of every Globaller. To reach 24.8 million weekly listeners is very special indeed. Heart retains its lead as the biggest commercial radio brand in the UK with 9.5 million weekly listeners and Roman Kemp on Capital Breakfast returns from 'the jungle' to retain his London crown and reach 3.4 million listeners nationally. Classic FM has also had an impressive card as the clear leader in the classical music market, amassing 5.5 million weekly listeners. LBC's performance is equally phenomenal with the station delivering its highest ever weekly reach yet again, now at 2.7 million across the UK. Increasingly, as more people have access to multiple devices, our overall digital listening figure has increased to almost 16 million. It goes without saying that I'm immensely proud of the Global team – their drive, focus, dedication and sheer hard work has truly reaped dividends."
Dee Ford CBE, Group Managing Director Radio, Bauer Media, said "Digital innovation is what makes Bauer stand out – we know and understand audiences and how they want to engage with content. This underpins our sector-leading 74% listening on a digital device and of course our growth in total listening. These results have been driven by strong performances from Hits, Greatest Hits and Absolute Radio Networks. We have been a clear leader in digital radio for the last five years and operate 6 of the top 10 leading commercial digital stations, with KISSTORY continuing as the clear commercial digital leader."
Wireless CEO Scott Taunton said: "I'm particularly pleased that we're driving listening hours: the Chris Evans Breakfast Show with Sky is already the most listened-to digital breakfast show in the UK. Led by Chris, the whole schedule continues to deliver record growth." For Premier League fans, talkSPORT is rapidly becoming the destination for live action on GameDay. With more than one million listeners – and growing – our new schedule and team of experts are delivering. We're also seeing strong connected listening through our fast-growing app and via smart speakers, bringing more sports fans than ever to our increasing roster of live sport rights. And talkRADIO has been a natural destination for listeners wanting a punchy perspective on the general election. A new Government with a mandate for change should give plenty of opportunity for talkRADIO's continued growth. Wireless now reaches more listeners, for more hours, than ever before. Meanwhile, our recently announced plans to launch Times Radio as a national digital station later this year underlines the commitment of News UK and Wireless to continue leading the way in the UK radio sector."
JACK CEO Ian Walker said: "We are really proud to have more than doubled our audience across the JACK Radio brand in just a year and we hope to continue on this upward trajectory. We have some really exciting and ambitious plans in place across our stations for the next year and which will allow us to continue to take our unique and engaging propositions to new audiences who may not already be familiar with us."
Surjit Singh Ghuman from Panjab Radio said: "In light of a disappointing RAJAR for all the South Asian radio stations, I am delighted with our growth of 19% for Panjab Radio's listening hours, the highest in the market."
Chris Stevens, Founder of Chris Country, said: "We're delighted to be celebrating record reach, with more people listening to Chris Country than ever before. 2020 is our seventh year on air, and we're honoured to continue to fly the flag for country music across the UK!"
It's easy to put travel news on your radio station, from £25 a month for online stations. See
RadioTravelNews.com
for details and same day set up.