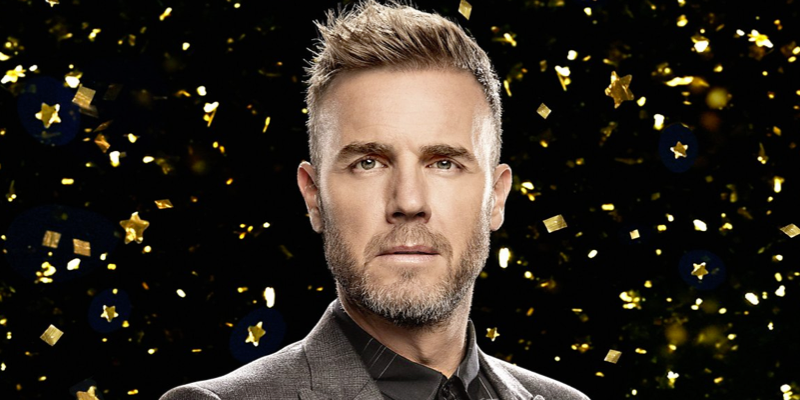 Gary Barlow thanked BBC Radio Merseyside and all radio stations broadcasting during the coronavirus crisis in a chat with presenter Sean Styles.
Speaking about his Crooner Sessions – where he duets with famous pals on social media to keep spirits up – Gary spoke of the importance of radio and entertainment in these times.
He said: "It definitely makes a difference, everyone who is broadcasting right now – this is the time when they're needed the most. It takes people out of the real world for that couple of hours that they're listening – it's such a lovely escape."
He told Sean how his mum Marge, is a regular listener of Sean on BBC Radio Merseyside. He said "She's been listening to Merseyside since I was about four she's honestly one of your most loyal supporters and she loves your show in particular. I'm not allowed to call while you're on air!"
He also chatted about how his career started out in the North West. "I started working at the Halton Legion club when I was 14 and I'd done three years before that playing in bars and clubs in North Wales. The social clubs were so good to me. I always say to people who want to make it 'get out there and get on a stage.' There's no substitute for experience. I thank those social clubs for the amazing days and the grounding they gave me to move forward."
Andrew Bowman Managing Editor of BBC Radio Merseyside said: "It was great to have Gary on air, his mum Marge is a regular listener to Sean's show. We are very happy to be broadcasting and keep offering company, news and a bit of light relief to all of our listeners right now."
Make a Difference was set up by BBC Local Radio in March in response to the coronavirus crisis to help connect communities and bring together people when they need it most.
Already more than 200,000 people have contacted their local BBC radio stations reaching out.