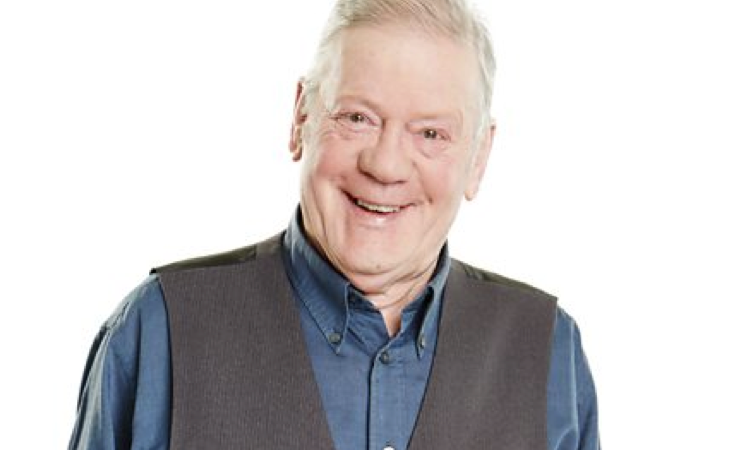 Presenter Billy Butler has announced his contract is not being renewed by BBC Radio Merseyside where he hosts two shows a week.
Billy has worked on the radio in the region for five decades – at both Radio City and Radio Merseyside – and is one of the most well-known presenters in Liverpool.
He posted a public message on Facebook Saturday morning, saying: "I regret to say that Radio Merseyside have decided not to renew my contract. So my last shows will be this Thursday and Friday. Thank you. Tune in for the end of an era.
Billy's son Lee also posted on social media, tweeting: "Over 50 years on local radio and no one has shown more support to local bands and music as my Dad."
Billy told the local newspaper, the Liverpool Echo, that he was informed of the decision about two weeks ago when he was approached by Sue Owen, managing editor of Radio Merseyside.
He said: "She started off saying 'You've been expecting this…' She explained that from next year Jenny Lee Summers, who does Monday to Wednesday at the moment, would be doing the whole week.
"She said 'We might have some projects for you in the New year' but I said I wasn't going to sit at home waiting for calls."
Billy added: "In all fairness I probably have been expecting it. For the first time in my life, I've not felt part of the station this year. I've been doing just two days a week, I've not been asked to fill in for people when they've been off and I was asked not to play any more Hold Your Plums excerpts.
"And when the Giants came to Wirral, Snelly (Tony Snell) did his show from there live when the Giants were asleep, while I did mine – when they were awake – from the studio.
"I feel very sad, because broadcasting has been part of my life for 47 years. I'm not angry but I'm upset and disappointed.
"I have had a great run but still feel I have got a lot to offer on the radio. I have always been one to have original ideas and to be keen to discover and play new talent. I'd listen to any offers but don't really expect anything from City – they are doing very well anyway and probably don't think I fit into their style today.
"I'd also like to say I think the station is in good hands and still has some great presenters. But I think there could be a lot more fun injected into it. I would say the presenters they have are safe – whereas people never know what I'm going to say next!"
Aziz Rashid, head of the BBC in the North West, told RadioToday: "Billy Butler has been in radio for almost half a century and most of that on BBC Radio Merseyside.
"Few people attain the status of legend in their own lifetime. Billy Butler MBE (Mrs Butler's Eldest) can certainly claim that honour. As well as an outstanding contribution award from the BBC in 2010, just this year he was enrolled as a Citizen of Honour of Liverpool; the highest accolade the city can bestow.
"Billy has brightened our listeners' day; been a huge influence on local musicians; and impressed and flummoxed many a celebrity guest with his legendary forensic research – often knowing more about them than they do. And he is of course the man behind the iconic Hold Your Plums.
"We hope Billy will be working with us on some one-off projects in the future. A beloved broadcaster and a generous colleague, we thank him for the incredible contribution he has made not just to broadcasting but also to life on Merseyside."
Gutted for my Dad @BillyButler958 – End of an era

Thu & Fri will be my Dads last shows on BBC Radio Merseyside after they told him they WONT be renewing his contract.

Over 50 years on local radio and no one has shown more support to local bands and music as my Dad pic.twitter.com/rGLwozwXOa

— Lee Butler (@DjLeeButler) December 22, 2018
Need a new or improved logo for your radio station? Visit OhMy.Graphics and see how awesome you can look.

Posted on Saturday, December 22nd, 2018 at 3:26 pm by Roy Martin