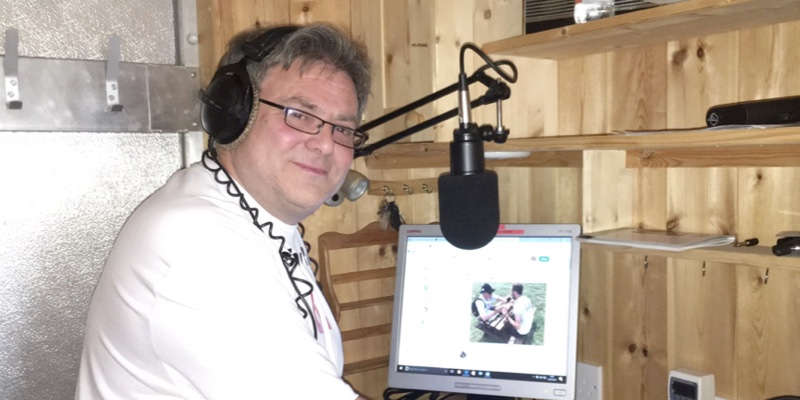 The breakfast presenter at Radio Ninesprings has been removed from the schedule for the next couple of weeks after an incident
The station issued a statement on Sunday saying Steve Carpenter will not be on-air whilst it looks into complaints made against him, but has provided an update today saying Steve will be back in a couple of weeks.
Steve Haigh, Station Manager, Radio Ninesprings said: "Various comments have been made on social media and in emails to Radio Ninesprings about the conduct of our Presenter, Steve Carpenter. The Trustees of Radio Ninesprings wish to make clear that they disassociate themselves and all the volunteers at the radio station from the remarks Steve Carpenter has made in private and in public relating to the matters under discussion.
The incident refers to messages written by Steve on his own Facebook Page about a local taxi company.
The updated statement, from both Steve Carpenter and Radio Ninesprings, includes an apology and confirms he will be back on-air later this month.
Steve's radio career started in 1985 when he joined DevonAir and has since worked at Wessex FM, Radio Exe, Orchard FM, BBC Radio Devon, Classic Gold, WFM, Midwest Radio and Tone FM.
Article created on Tuesday, June 16th, 2020 at 4:18 pm by Roy Martin