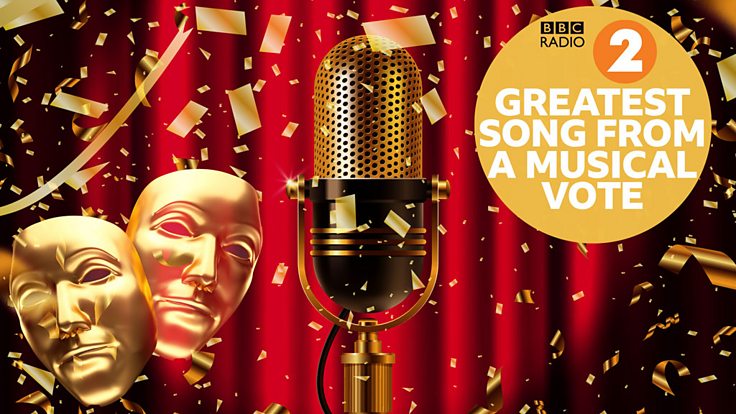 Details of the Christmas specials and changes to the schedule for 2021 have been released by BBC Radio 2.

Changes include an earlier start time for Vanessa Feltz who will be on from 4am till 6.30a starting on January 4th.
Vanessa says: "When Radio 2 asked me to extend my show I was thrilled! It's a real privilege to spend such intimate time with the UK's early birds – and they continue to fascinate and astound us with their messages."
Radio 2 today launches a listener vote to discover the nation's all-time favourite song from a musical. From 12pm on Friday 18 December to 12pm on Monday 11 January, listeners can take their pick from a long list of 50 classics spanning nine decades.
The results will feature in a special weekend of programming – Radio 2 Celebrates Musicals – in January. A Top 20 countdown of the vote will be revealed by Elaine Paige in her show on Sunday 31 January (1pm-3pm).
The Saturday morning show will be taken over by Claudia Winkleman in February, but before then Cat Deeley makes her Radio 2 debut on January 2nd, and Nicki Chapman will cover the rest of January.
A new weekly Sunday evening programme is starting in late January with Dr Rangan Chatterjee produced by Audio Always in Salford.
Rangan Chatterjee (pictured top left) is a doctor, author, presenter and podcaster. He empowers people all over the world to lead happier, healthier lives, and now he's joining Radio 2.
He says: "In my brand new show I'm hoping to bring some wonderful well-being, calmness, great guests and the best music to Sunday nights as we all prepare for the week ahead. 2020 has been such a challenging year for us all, so I'm looking forward to speaking to, and hearing from, the Radio 2 audience about how they live their lives, as well as giving them help and support on how they can have a happier and healthier 2021."
From Saturday 2 January (9pm-10pm) for four weeks, Jack Savoretti's will host Music Without Borders delving into the music of the singer-songwriters from the 50s to the present day, produced by Listen.
Jack says: "Hosting my own radio show has long been a big aspiration of mine and thanks to Radio 2, who throughout my career has shown me so much support, I can now bring you Music Without Borders. A show where listeners will be taken on a musical journey not limited by genre or geography. We will play music from all corners of the world that tell unique stories of our infinitely rich musical heritage. You might know the music but do you know where it really comes from!?"
On Saturday 9 January Strictly Come Dancing's head judge Shirley Ballas by takes over from Liza Tarbuck for one night only (6-8pm) and in February Barry Humphries returns with his fifth four-part series of his vintage music show.
In other changes, The Radio 2 Book Club will become part of Steve Wright in the Afternoon, Jo Whiley will start her evening show with 30 minutes of feel-good music on her Shiny Happy Playlist, and Top Brass returns for a new four-part series on Sunday nights from 3rd January (9pm-10pm) with James Morrison.
Helen Thomas, Head of Radio 2, says: "This winter, we're looking forward to keeping our listeners warm with a treasure trove of gems, providing a distinctive and diverse range of programming for early 2021. From Dr Rangan Chatterjee teaching us how to live a calmer, healthier life, to taking a journey in Music Without Borders with the wonderful Jack Savoretti, and shows with Cat Deeley, Shirley Ballas and Barry Humphries, Radio 2 has something for everyone."
---
Posted on Friday, December 18th, 2020 at 12:50 pm by RadioToday UK
---