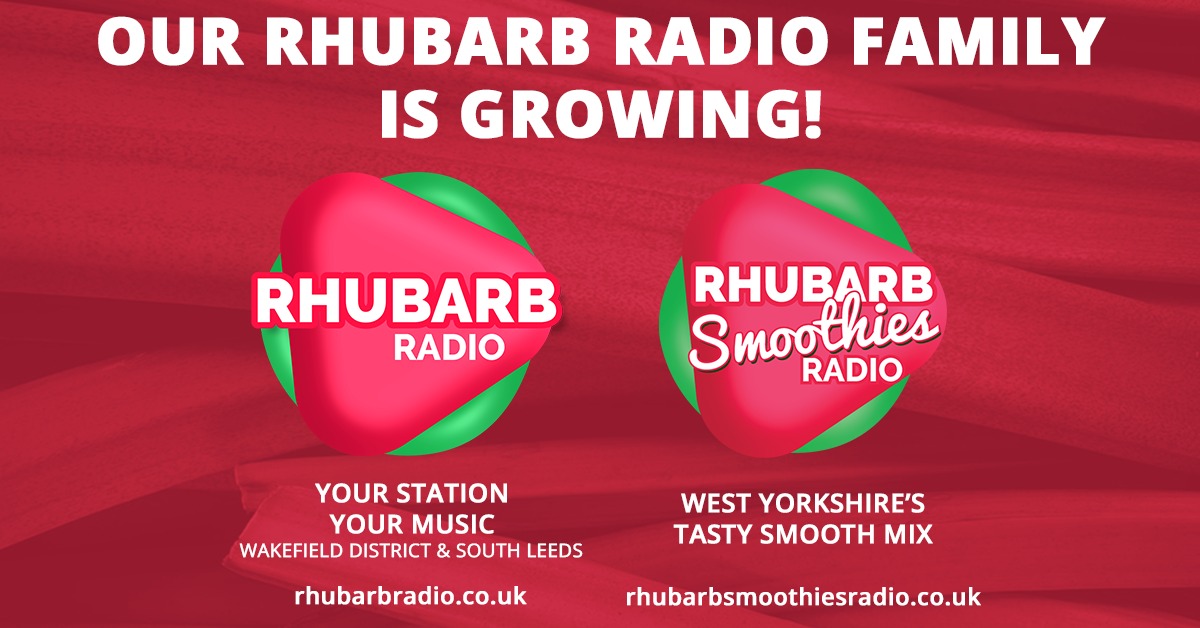 Rhubarb Radio, the online radio station for the Wakefield District and South Leeds has launched a second service called Rhubarb Smoothies Radio.
The station derives its name from the rhubarb triangle, as both the Wakefield District and South Leeds are at the heart of the largest forced rhubarb growing production in Europe.
Based at Rhubarb's Studio Centre in Ossett near Wakefield, a new studio was created for the station alongside the 2 already in use for Rhubarb Radio.
Rhubarb Smoothies Radio tagline is "the tasty smooth mix for West Yorkshire," with local experienced presenter Paul Fairclough on Breakfast.
Station Director Gareth Smith said: "We are so excited to see the rhubarb brand growing with Rhubarb Smoothies Radio now adding to our listener choice. Our team has worked so hard to create 2 superb radio brands under one umbrella name, with Rhubarb Radio offering a real local community based service, promoting on air that we are "proud to be local.
"Rhubarb Smoothies Radio is more of a lifestyle easy listening music-based station."
Dave Stankler, Operations Director told RadioToday: "With listener habits having changed over recent years, and particularly through the pandemic with lockdown, we have seen a huge increase in audience from people tuning in to online stations like ours.
"Both Rhubarb Radio and Rhubarb Smoothies Radio offer our listeners a great choice of programming, with news, sport, information, entertainment, and great music 24/7, and our plan is to take both stations onto Small Scale DAB in the near future as it's rolled out across our region."
---
Posted on Friday, June 11th, 2021 at 11:03 am by RadioToday UK
---