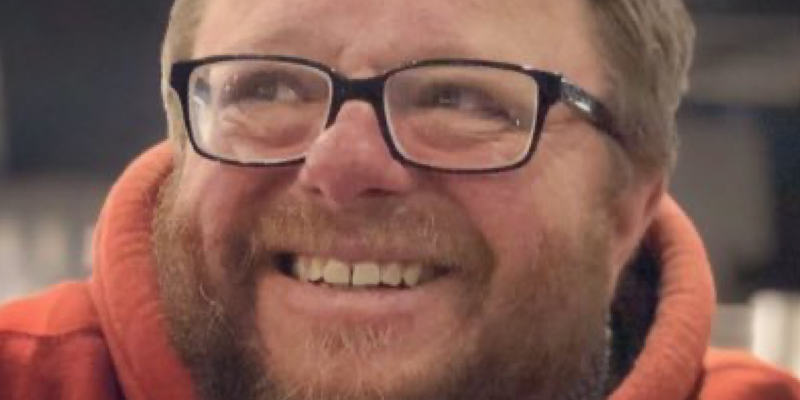 I'm a massive supporter of the Local BBC Radio network in the UK.
I was Assistant Editor at what is now called BBC Radio London for two of the most enjoyable years of my career.
I witnessed how stations like it can support audiences when big local news breaks and how presenters, who love where they live, can connect with listeners who feel the same.
Today I feel local BBC stations have both a challenge and an opportunity – to attract younger audiences and reach diverse communities at a time when local really matters to people.
Social media spaces like Facebook Groups have become virtual town squares where people swap news at the same time as the pandemic has made us appreciate more than ever the everyday on our doorsteps – the services, shops, neighbours and friends around us.
Transmission areas are often so diverse in their make-up, it's hard for a single radio service to cater for as many local people as possible.
Take where I live in North East England including the rival cities of Newcastle – with a large 16-24 population – and Sunderland. There are rural villages across Northumberland and popular coastal towns like South Shields and Tynemouth.
Earlier this year, in an attempt to give Sunderland more local content during the pandemic, BBC Radio Sunderland became a pop up service with its own local breakfast and mid-morning shows but it was temporary and as a resident of Northumberland, I wondered when our own station would come?
As a pop-up station, Radio Sunderland was also resource-heavy broadcasting eight hours of live output from Monday to Friday.
Enter podcasts!
Local BBC Radio is already podcasting with a few notable titles such as Radio Sheffield's award-winning The Naked Podcast described as "two besties in the buff are on a mission to get to the naked truth"!
I believe podcasts could be critically valuable to the strategies of local BBC stations for five key reasons:
Hyperlocal reporters – for example where I live the BBC has a Northumberland reporter – can make the most of their content by creating hyperlocal podcasts.
Super serve the needs and wants of specific local communities. For example, reach out to the North East's LGBTQ+ community through a targeted podcast.
Use podcasts to experiment with new voices, develop talent and collaborate with other local organisations like media courses and student radio.
Reach younger audiences with local BBC audio content. Or audiences currently not listening to the radio station.
Use the podcasts to uncover new journalism and content that can be heard more widely on the radio station, as done well by BBC Radio 5 Live. "Hit" podcasts might even transfer to the radio as new programmes.
An initiative like this would mean a cultural shift at broadcast centres where teams would work as part of a local audio production house, including a radio station.
I am NOT suggesting podcasts replace a live station although a review of radio content would be required to ensure resources are being used with maximum effectiveness (and regular reviews are no bad thing).
I'm scratching the surface in terms of detail but a bold commitment to podcasting could mean Local BBC Radio reaching more local people than ever, including a younger audience, and carving out a distinctive and community-focused digital future.
I am teaching an eMaster Class on advanced podcasting on behalf of the EBU Academy from 16-26 November.
This article reflects my personal views. Connect with me on LinkedIn for more like this.
This article first appeared in eRADIO – the regular weekly email newsletter for radio industry professionals. Subscribe here to receive the next edition.
---
Posted on Monday, September 13th, 2021 at 7:28 pm by Justin Kings
---