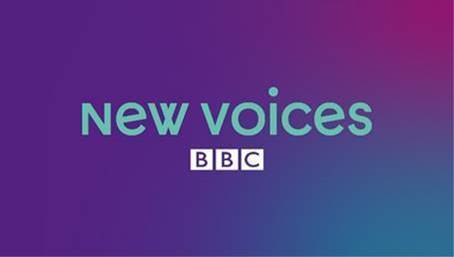 A talent search promotion by Local BBC Radio is returning to seven stations this year hoping to find future radio presenters.

In previous years, a solicitor, a science teacher and a marriage coach got their first shows on the network.
New Voices starts today on BBC Radio Newcastle, BBC Radio Leeds, BBC Radio Lancashire, BBC Radio WM, BBC Radio Cambridgeshire, BBC Radio Bristol and BBC Radio Tees all holding virtual talent searches.
The stations are looking for people who love their local area and are keen to get behind a microphone.
Anyone over 18 can upload their story onto bbc.co.uk/newvoices. All they have to do is record a one minute video about something they care about, something local, or something personal to them.
The previous search found hidden talent across the country including Adaeze Chiwoko who was a marriage coach and now presents the Monday evening 7-10pm show on BBC Radio Manchester. It also uncovered ex-science teacher Sanny Rudravajhala, who now presents sports progamme Squad Goals across BBC Sounds on Saturday afternoons.
Joel Mitchell was working as an assistant at BBC Radio Sheffield before 'New Voices' and now presents on Saturday nights on BBC Radio Leeds and that's led to a guest spot on BBC Radio 1.
Rima Ahmed, a trained solicitor, now presents the Afternoon show at BBC Radio Leeds.
The judges include BBC editors and producers who are looking for new people who have the potential to contribute to existing shows, present their own one-off programme or even land a regular slot on a station.
BBC England's Head of Audio and Digital Chris Burns says: "The BBC is a great place to work and Local BBC Radio has always been a great starting place for new talent to cut their teeth and get stuck into local journalism, entertaining the audience and working across a plethora of shows and events. We're excited to once again open our doors and invite people to have a go at getting a slot on one of our stations."
---
Posted on Monday, September 6th, 2021 at 9:15 am by RadioToday UK
---