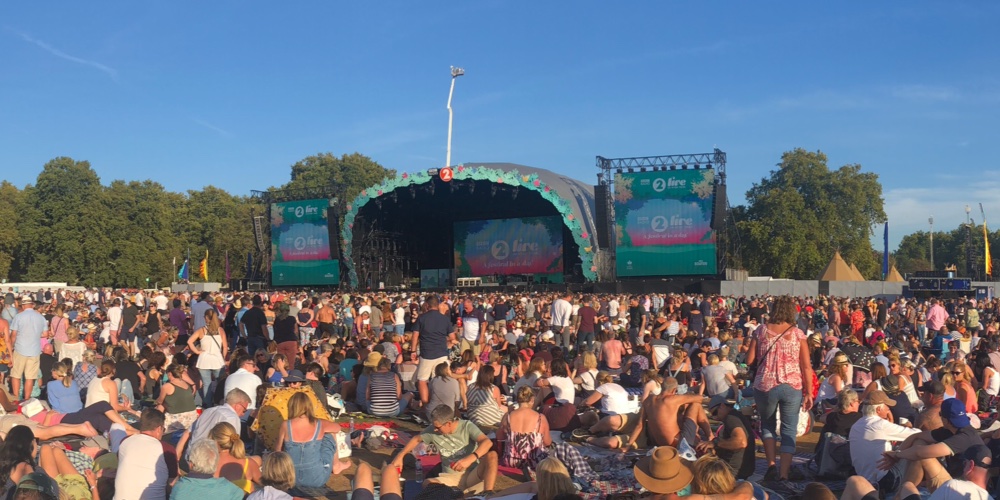 Radio 2 Live is moving from London to Leeds this year and will take place over two days instead of the usual one.
The new venue is Temple Newsam Park in Leeds on Saturday 17th and Sunday 18th September, as revealed on The Zoe Ball Breakfast Show this morning.

Travel presenter Richie Anderson broadcast live from Elland Road Stadium in Leeds, to help reveal the news.
From 6:30am until 8.10am, Richie presented his traffic bulletins into The Zoe Ball Breakfast show via one of the fixed ISDN lines at Elland Road's West Stand, whilst giving away various clues to his location.
At 8:10am, the location was revealed as Leeds, and Richie invited the first 100 listeners to the stadium for the opportunity to win a pair of VIP tickets to Radio 2 Live in September. The first 100 listeners to arrive were given a raffle ticket and a place to wait for the outcome of the giveaway inside the ground.
The winner of the VIP tickets to Radio 2 Live was Jonathan Smith from Horsforth, who said: 'I'd just got up with my kids and my wife, just out of bed and turned my radio on, ready for Breakfast. I love my music. I think it's going to be really good. Leeds is a massive city and I think it needs some recognition. Love Leeds! I'm going to take my wife Stacey. Best week of annual leave!"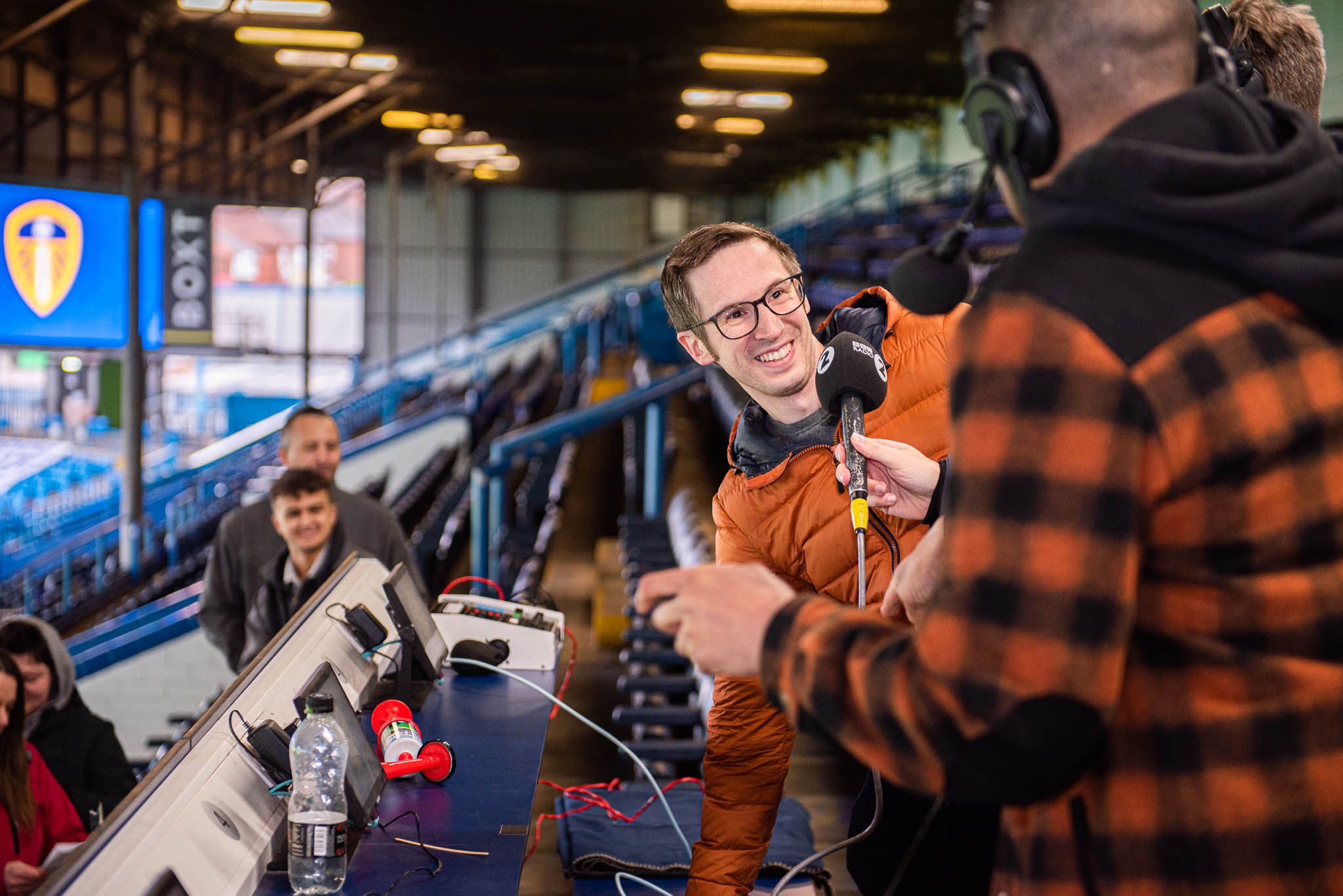 Richie Anderson said: "I'm absolutely buzzing to be back in Leeds. I went to university in this city and know how passion the people are about music so what better place to have Radio 2 Live 2022. Two days of dancing and singing, what's not to love. Plus the line-up is incredible.

"As a huge footie fan it has been extra special to broadcast this morning from Elland Road where I've had the chance to meet some of our fabulous listeners. Bring on Radio 2 Live in Leeds."

Nicky, a local listener, had a chat with Richie live on BBC Radio 2:

"I live so near to Temple Newsom as well, fingers crossed I get the tickets. I was driving on my way to work so Boss if you're listening, I'm sorry I'm going to be late!"

Father Christian and son Blake, spoke to Richie Anderson live on Radio 2:

"We were just driving past the end of the street, and Blake said to me 'come on Dad, turn the van around, let's get there' anything not to go to work I suppose! So we turned around and here we are! It's been ages since the BBC has been in Leeds so, awesome! The wife would be well impressed!"

Alongside the main stage, for the first time there will be a Radio 2 DJ Tent where the presenters will be playing classic tracks from Motown in the 60s to the present day.

Radio 2 Live will be broadcast on the network and be available live and on demand on BBC Sounds and BBC iPlayer.

Jeff Smith, Head of Music for Radio 2, said: "Following our month of brilliant Piano Room performances in February, we're thrilled that Radio 2 Live will be held in Leeds, one of the great cities of the North.

"Live music is at the heart of the station so we can't wait for us all to gather at Temple Newsam for two days of brilliant music, bringing everyone together to feel great!"

Zoe Ball, who is back on Breakfast this morning, said: "It's official! The news is OUT and I can tell you the whole Radio 2 family can't wait to be in LEEDS this year for R2 Live.

"We are ready for two days of dancing and singing along with our fabulous listeners and some brilliant live acts. Personally, I'm giddy to get my groove on in the Radio 2 DJ Tent!"

In the years prior to the pandemic, Radio 2 Live in Hyde Park in London featured some of music's biggest stars including Kylie, Elton John, Pet Shop Boys, Take That, Blondie, Lenny Kravitz, Shania Twain, Rita Ora, and Jeff Lynne's ELO, who in 2014 played their first full live gig in 27 years.

The artist line-up and ticket on-sale date will be announced in June.

Posted on Tuesday, April 5th, 2022 at 9:04 am by RadioToday UK