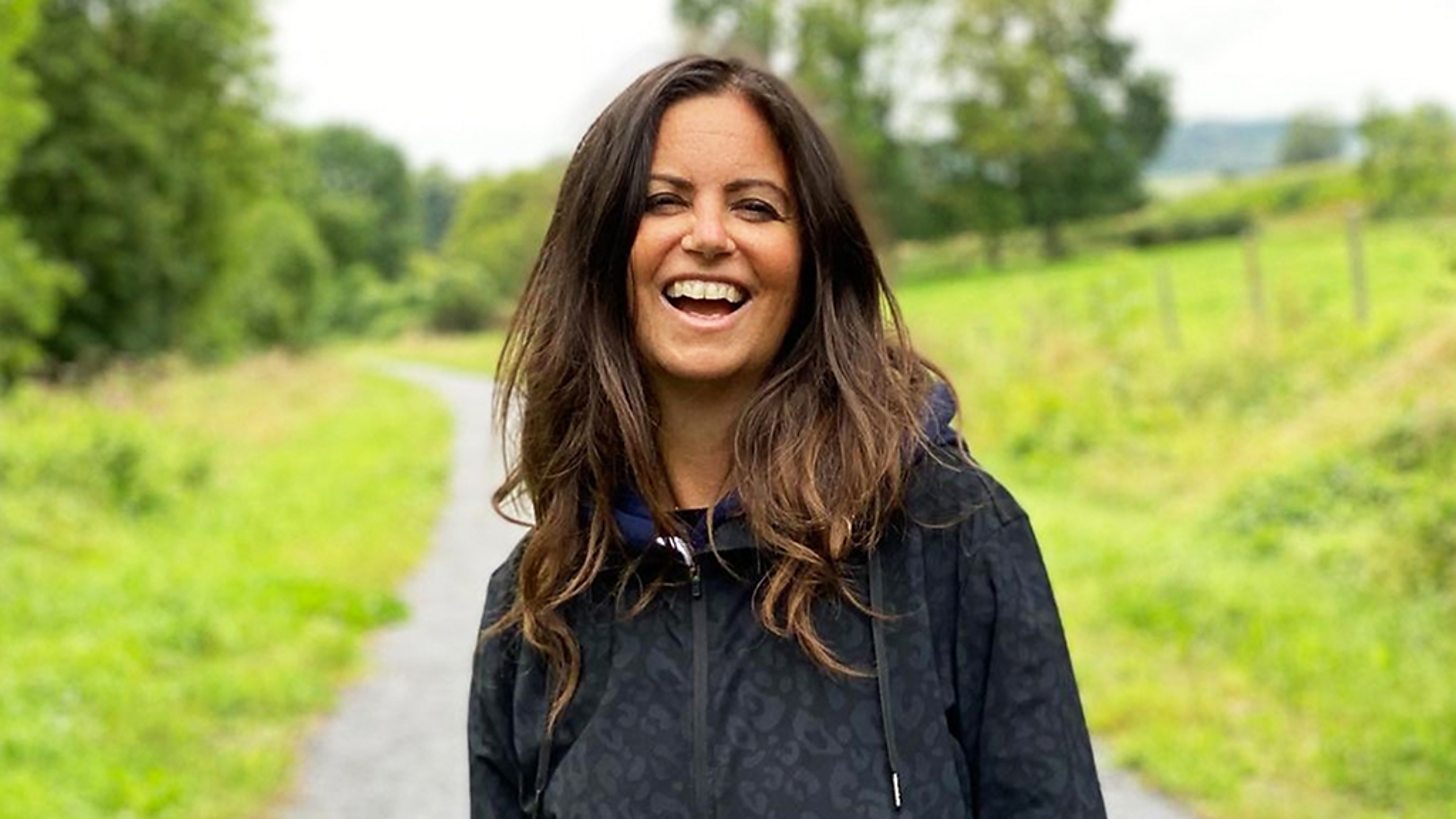 BBC Radio 5 Live has paid tribute to You, Me and the Big C podcaster Dame Deborah James who has died at the age of 40.
Presenter Tony Livesey has hosted a celebration of who Debs was, the remarkable things she achieved, the inspiration she gave others and her unmistakable legacy.
Many tributes have been paid to Deborah by listeners to the popular podcast and across social media.
In her final weeks, Deborah raised millions of pounds for cancer research via her Bowelbabe fund which currently stands at almost £7m.
Deborah's final words in the podcast she hosted with Lauren Mahon (and previously Rachael Bland), were Check Your Poo.
5 Live wrote: "Our friend and colleague Dame Deborah James has died.
"She created an incredible legacy: breaking the poo taboo and raising awareness of bowel cancer.
"We are heartbroken, and our condolences are with her family."
BBC Radio 5 Live Controller, Heidi Dawson said: "As colleagues and friends, we are all heartbroken at Radio 5 Live. Our deepest condolences are with her family. Dame Deborah James inspired a national conversation with You, Me and the Big C that has impacted millions of people. She was a naturally talented broadcaster, so funny, with a blunt honesty.
"She had the most incredible energy, a magnetism that drew you towards her. The messages from her listeners show the incredibly special connection she made. We were privileged to have her share so much with us all. Deb – and the legacy she leaves behind – will forever be a treasured part of our station."
BBC Director-General, Tim Davie added: "This is incredibly sad news. Dame Deborah James was a true inspiration. We're so proud to have worked with her at the BBC. The way she talked about, and faced up to her cancer, moved the nation, inspired change and undoubtedly saved lives. Our deepest sympathies are with her family, friends, followers and her 5 Live family."
#YouMeBigC podcaster. Journalist. Fundraiser.

Our friend and colleague Dame Deborah James has died.

She created an incredible legacy: breaking the poo taboo and raising awareness of bowel cancer.

We are heartbroken, and our condolences are with her family. pic.twitter.com/Rg3uDvdeCe

— BBC Radio 5 Live (@bbc5live) June 28, 2022
'All she wanted to do was save lives'
BBC 5 Live presenter Tony Livesey spoke to #BBCBreakfast about his friend Dame Deborah James who has died aged 40https://t.co/pgCLdtdvNU pic.twitter.com/VUSAjZqhr9

— BBC Breakfast (@BBCBreakfast) June 29, 2022
Need a new or improved logo for your radio station? Visit OhMy.Graphics and see how awesome you can look.

Posted on Wednesday, June 29th, 2022 at 9:29 am by RadioToday UK