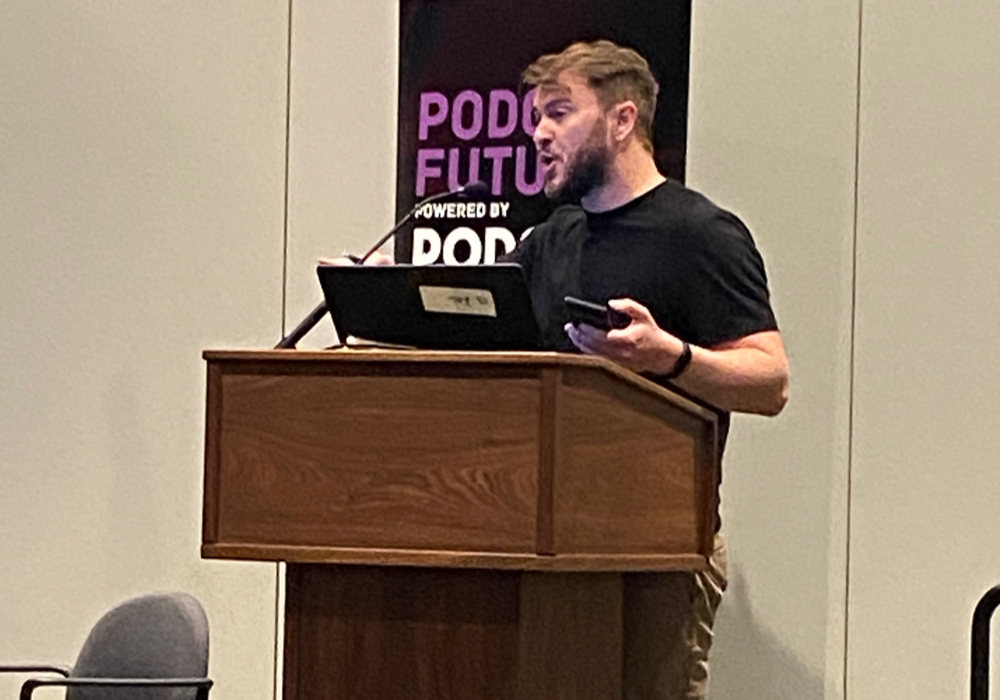 Podcast Radio continues to grow with plans to expand across the US.
At the Podcast Futures Event at NAB Show New York on Wednesday, CEO Gerry Edwards announced plans to provide a customised, dynamic, radio ready content solution targeting underperforming and duplicative formatted stations.
A US version of Podcast Radio will be made available for broadcast on FM/AM, HD, streaming and local podcast platforms on a barter and cash licensing basis.
Stations can opt for a 24-hour feed or programme by daypart.
Podcast Radio is currently based around playing full-length sample podcast episodes to hook listeners and encourage them to download the whole series either directly from our website or via Apple or Spotify or Deezer.
But also speaking at the conference, Paul Chantler explained how the station will evolve to play and rotate three-minute clips of podcasts in the same way a radio station plays songs.
Paul said: "Initially, we'll offer it as a daily show but eventually it will extend to become 24/7."
---
Posted on Thursday, October 20th, 2022 at 2:02 pm by RadioToday UK
---