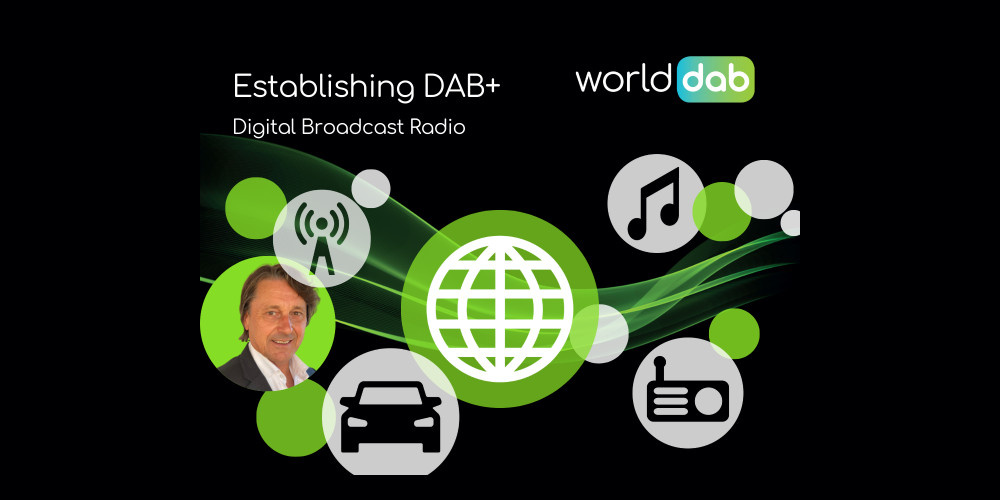 Launched to coincide with World Radio Day, WorldDAB is publishing a new book, Establishing DAB+ Digital Broadcast Radio.
The free ebook, written by broadcast technology expert Dr. Les Sabel, offers an in-depth guide to the regulatory, technical and commercial aspects of establishing a successful DAB digital radio service.
Sabel gives industry insights from twenty years of digital radio experience, to help everyone involved in establishing DAB+, from media regulators and policy makers to broadcasters and engineers.
Topics covered include the seven major stages in establishment: (1) initial interest; (2) technical demonstrations; (3) formal standard adoption and regulation including coverage requirements and frequency planning; (4) systems planning and design – both transmission and multiplexer network design; (5) rollout activities including construction, content, receivers, and launch marketing; (6) operations, including ongoing content development and sustained marketing campaigns; and finally (7) analogue switch-off.
Dr Les Sabel says: "WorldDAB identified how to establish a digital radio service as a critical issue, particularly in the context of increasing interest in DAB+ from countries across Asia-Pacific and Africa.
"After the success of publishing a series of articles on the DAB adoption process in Asia-Pacific Broadcasting Union (ABU) Technical Review in 2021-22, I was delighted to work with WorldDAB to capture the complete process, in this essential ebook."
President of WorldDAB, Patrick Hannon, added: "With so much interest in establishing DAB+ around the world, producing a comprehensive guide was a natural step for us.
"Les Sabel is a leading authority in this field, and we're pleased to be able to share his experience by publishing this ebook on World Radio Day.
"DAB is already well-established across Europe and Australia, with over 110 million receivers in use, and we're confident our new book will help this grow even further."
Establishing DAB Digital Broadcast Radio is now available to read and download for free from WorldDAB's website.
---
Posted on Monday, February 13th, 2023 at 2:12 pm by Steve Collins
---