 Mixed response to start of Radio 2's 2DAY

Radio 2 has thrown away the regular schedule for the day to showcase its specialist output which is normally tucked away in the evening and weekend slots.
2DAY started at 7am with a pairing of Simon Mayo and Jamie Cullum, followed by hour-long specials showcasing the arts and Radio 2's documentary programmes.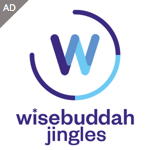 Various different Radio 2 presenters are hosting shows throughout the day – including unlikely pairings of Michael Ball & David Jacobs, Trevor Nelson & Tony Blackburn, and Ken Bruce & Bob Harris. The 12-hour schedule takeover finishes with a live performance by The Radio 2 All-Star Band (Jools Holland, Nigel Ogden, Clare Teal, Frank Renton, Jamie Cullum, Paul Jones and Huey Morgan) introduced at the BBC Radio Theatre by Sir Terry Wogan.
On Twitter, Facebook and the BBC Radio 2 website there's been a mixed reaction to the change of line-up for 2DAY. Here's just a selection of some of the comments we've spotted:
Matthew Bannister: "Loving this #2DAY stuff on @BBCRadio2. Great to hear Imagined Village and @elizacarthy live on daytime. Right now more @WhisperingBob music"
Boyd Hilton: "Lovely to hear non-formulaic radio on #R2Day. @Radioleary and Jezza Vine sounds like it could be the start of a beautiful relationship…"
Stuart Ellis: "Really enjoying #R2DAY. Can't imagine any commercial station being so brave. Not that they have any diversity to showcase in most cases."
Matthew Rosser: "#R2day feels like someone's rearranged all my furniture. I keep hitting my shins on the coffee table. (coffee table=Feltz)"
Helen Lay: "Wasn't sure about no @achrisevans on but having "Tell me it's not true" on the radio in the morning is great, thanks @BBCRadio2 #R2DAY"
Rhys Griffiths: "I work from home. I listen to @BBCRadio2. It subconsciously gives me a sense of time of day. Loving #R2Day but I'm getting confused already."
James Cridland: "Good to hear some trails on @bbbcradio2 breakfast. If @achrisevans played trails, then perhaps #2day would be unnecessary."
Nick Pullinger: "#R2day is a rather cool way to wake up. @simonmayo and @jamiecullum playing some cracking music."
Sharon Hanley: "#R2DAY sounding great already. Nowt like a bit of jaaaazzzz in the morning *jazzhands"
David Lloyd: "#Radio2 2Day sounds like a 'distinctive music and speech service…appealing to all age groups over 35'. Tomorrow?"
Sophie G Oliver: "I'm absolutely loving it. A break from routine is what we all need at times to open our minds"
Peter O'Connor: "Bits I have heard were like hospital radio – Chris Evans doing zoo format off-mike, Jo Whiley talking abt a triple-cast, and Jeremy Vine talking abt the time he took a friend round the studios. Geeky at best, loose at worst. Not that impressed. Day feels like anoraks' charter."
Richard: "Sorry this is pants, had to switch off, its not a good advert for day time radio 2."
Nigel in Bridgend: "I listen to Radio 2 all day while working, as I'm sure lots of other people do. The problem with 2Day is I'm too busy to actually listen properly to the "new" presenters, so I'm not able to get a proper feel for them."
John in Yorkshire: "Who's idea is this then? Just re-tuned to a local commercial station – that's how bad it is. Put these progs back where they belong and don't spoil daytime radio that keeps so many of us going. Hope this change is not repeated!!!"
Katy: "Oh dear. Please stop messing with the schedule. If I wanted to listen to the Art Show I'd have tuned in on Friday night. Chris I miss you (but I'm thankful for small mercies as there appears to be no Richard Madeley)."
Kinga: "Loving this morning's programme! Fabulous music and great banter…love Chris, but this is great. Make every Wednesday 2Day!"