 Radio presenters buy Exeter FM from LMC

Exeter FM presenters Mark Tyler and Paul Nero have formed a company to take control of the Devon station.
They have purchased 51 per cent stake in the station from London Media Company, which helped the station win the licence in 2006.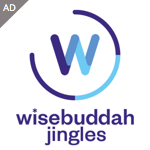 Paul Nero is the new Managing Director of the station, and told the local newspaper: "This means that local broadcasting really is back in Exeter, East and Mid Devon. Now we want to give people the opportunity to get much more involved with their station."
Business partner Mark Tyler assumes the position as Head of News: "Our news, sport and features will be inspired by what matters in this area. Basically if it's important to Exeter, East and Mid Devon, it'll be on the city's only truly local radio station."
The station won a four-way battle for the local licence in 2006, and launched in February 2008.