 RadioToday strengthens commercial team

Former Ofcom executive and Manager of Traffic Radio for GTN Will Jackson has joined Radio Today as Commercial Manager.
Will joins a growing team to work on our new radio industry magazine and will oversee commercial development of the company, now entering its 8th year.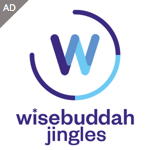 The part-time role sees Will enhance relationships between existing clients and seek new business to ensure Radio Today continues to be the first and only choice for the radio industry to read about what's going on at stations and radio companies around the UK.
Will said: "Like all good anoraks, RadioToday.co.uk is my 'must-read' website for as-it-happens radio news. With the Radio Magazine closed for the forseeable future, and the last print edition of Ariel being published this week I know there's a demand alongside the website for a high-quality magazine to really reflect the exciting things going on in our industry. So it's great to be able to be part of the team working on RadioToday THE MAGAZINE, and to be able to offer some new and old friends within radio companies these exciting new opportunities to talk to thousands of highly-targeted readers in each edition."
Founder and owner Roy Martin added: "A move to a regular, high quality printed magazine is the next logical step for Radio Today. Having Will as part of the team will help us develop both the website and the magazine commercially, and ensure radio businesses see the potential in what we have to offer."
Outside Radio Today, Will will continue to consult on radio projects across programming, production and traffic services. Prior to his work at GTN and Ofcom, Will was launch Programme Controller of Chelmer FM, and Head of Radio for Trafficlink. He's also judged Sony Radio Academy Awards and New York Radio Awards, and works with the Association of Student Radio Alumni.
RadioToday.co.uk reaches over 3,500 unique visitors per day, and has a database of more than 10,000 subscribers who receive daily and weekly emails containing news, features, photos and reviews.
Will's role will see him work alongside Editor Stuart Clarkson and his team of reporters and reviewers who produce daily news content for the website as well as working on features and comment pieces for eRADIO and RadioToday THE MAGAZINE.
To speak to Will about advertising and sponsorship opportunities, you call him direct on 0161 262 1010 or email [email protected].