 Newsreader Sian Williams returns to radio

BBC Breakfast TV host Sian Williams is to join BBC Radio 4's extended Saturday Live magazine show.
Sian, who started her career on BBC Local Radio, will co-host with current presenter, the Reverend Richard Coles from 5th May.
Her last morning presenting BBC Breakfast will be on March 15th, although television viewers will continue to see Sian on their screens, as she will remain a key member of the main BBC One newsreading team. Sian will also present the Olympics for BBC Breakfast and will work on various BBC television projects.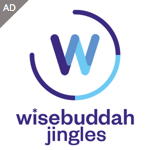 From BBC local stations Sian joined Radio 4 where she spent seven years as a senior producer. She has edited The World At One, PM and The World this Weekend as well as producing the Budget and Election Specials for Radio 4 and the 1997 General Election coverage for both Radio 4 and Radio 5 Live.
The extended show means the end of Excess Baggage, Radio 4's weekly travel programme which has been decommissioned – the last programme will air on 28 April. Presenters John McCarthy and Sandi Toksvig (host of Radio 4 gem The News Quiz) will have a regular fortnightly travel spot on Saturday Live.
Sian Williams says: "I'm thrilled to be coming home to Radio 4. I spent many happy years as a producer here and have enjoyed presenting programmes on the network too. The opportunity to host Saturday Live with Reverend Richard Coles is too good to miss. It's a warm and witty way to start the weekend and I can't wait to be a part of the new team."
Saturday Live presenter the Reverend Richard Coles says: "Many a morning I have spent watching Sian on BBC One, so I am greatly looking forward to sitting across the table from the real version on Saturday mornings for Radio 4. Emerging rumours of a tempestuous affair I will neither confirm nor deny."
Gwyneth Williams, Controller, BBC Radio 4, says: "I am delighted to have Sian back on Radio 4 and I can't wait to hear her hosting the programme with Richard. She brings her own unique brand of charm and experience, formidable interviewing skills and we are lucky to have her. Extending Saturday Live is an idea I have had brewing for quite some time and Sian has been part of my thinking from the start. She is someone I know the Radio 4 audience will take to their hearts."
Saturday Live was launched by Fi Glover in 2007 and won a Sony award in 2008 for Best UK Speech Programme. The Reverend Richard Coles has been presenting the hour long programme since April 2011.