 Ofcom investigates Jazz FM porn broadcast

Media regulator Ofcom has confirmed it is investigating the broadcast of a pornographic soundtrack on digital radio station Jazz FM last month.
We told you last month how the noises were aired during the Funky Sensation show on Saturday 18th February at around 7.15pm.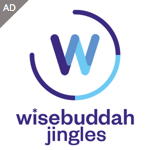 The station apologised to listeners for the 'unauthorised' interception of its output and broadcast an apology on the following week's edition of the programme.
It's understood Ofcom has received 3 complaints about the matter, and will now investigate whether there have been any breaches of its Broadcast Code.
Listen to the audio from the Radiofail website here. WARNING – CONTAINS SEXUAL NOISES AND EXPLICIT SWEAR WORDS