 Audioboo boosted by official BBC deal

The small team at Audioboo are celebrating after agreeing a deal with the BBC to become an official partner.
The beeb will use the spoken-word social network for publishing web clips of its programming content.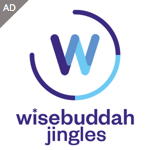 Mark Rock, founder and chief executive: "Music has been done, text has been done, but no one has yet captured the uniqueness of the spoken word on the internet."
"We've had some fantastic content uploaded by the BBC since AudioBoo's initial launch. It's great now to formalise this relationship in an official partnership and work closely with the broadcaster to enhance its presence on both AudioBoo and all the social platforms we distribute to."
The deal took 18 months to complete and it's hoped the company will see an increase in users as a result. BBC Radio 2 presenter Tony Blackburn is a big fan, who (used to) post regular updates.
Last year, GMG Radio signed a similar deal with Audioboo, following Absolute Radio's app integration.
Subscribe to the Radio Today channel for occasional oral updates.