 Gary Barlow to perform at Sony Radio Awards

Take That frontman Gary Barlow will do a live performance at this year's Sony Radio Academy Awards ceremony on 14th May.
Jessie J and Alexandra Burke are also on the line-up for the 30th anniversary of the awards dinner in London.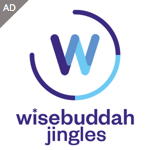 It puts X Factor judge Barlow on the same line-up as Jessie from rival TV singing talent show The Voice, which recently launched on BBC1.
The Sony awards ceremony, at the Grosvenor House Hotel on Park Lane, will be again hosted by Chris Evans.
Evans is nominated for two awards, with stations including Radio 2, 6 Music and Radio 4 leading the shortlists announced last week.
See the full list of nominees here.
The Radio Academy is organising the awards itself this year, following 29 years of it being run by production company Zafer.
John Myers, Chief Executive of The Radio Academy and Chairman of the Sony Awards Organising Committee, said: "The major aim, in the Academy's debut year of organising the Awards, was to create a memorable evening for all our guests, not just the Award winners, and to do this by introducing live performances."
"Radio has always played a pivotal role in developing music careers and we are delighted to have three of the brightest shining talents in the UK perform live and help us celebrate the 30th anniversary of the Awards," he added.